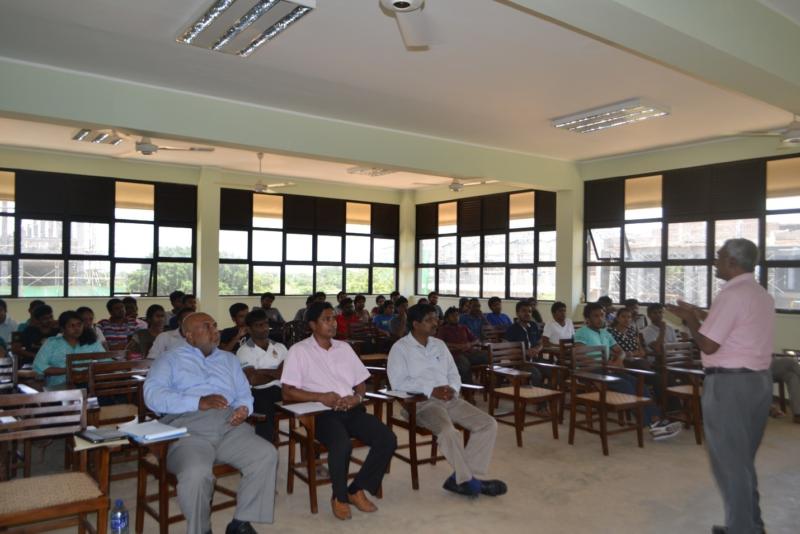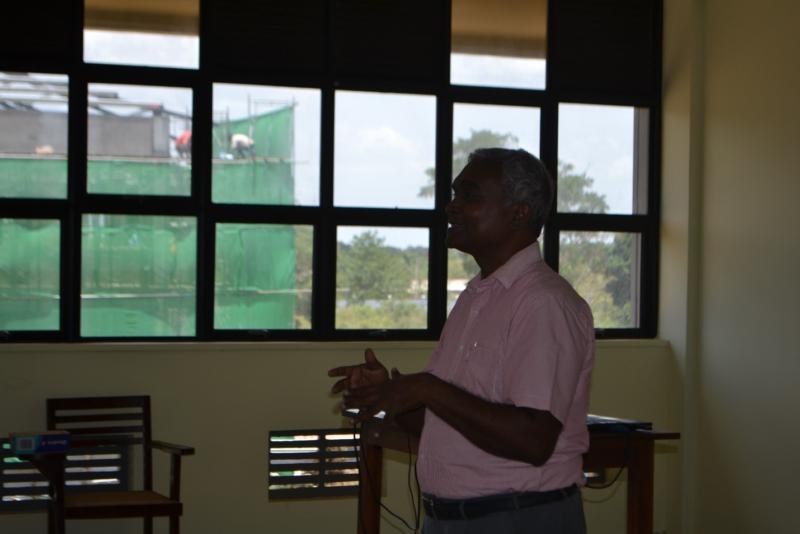 Dr. Tilak Siyambalapitiya delivered a talk on Sri Lanka energy sector status and future outlook to the students of faculty of engineering, University of Jaffna, at his visit to Jaffna and Kilinochchi on 15th August 2016. He was invited by Dr. A. Atputharajah, Dean Faculty of Engineering. The talk was excellent to update the students with the trends in energy sector. The talk attracted to the lecturers and students in the Faculty. During his visit he also observed the faculty development with all renewable energy technologies such as 60kW pilot project of the roof top solar system, solar measuring station and 5 kW wind turbine. Tilak always helps the faculty students for enhancing their knowledge. RMA Energy Consultants takes students for their undergraduate training and the Faculty thank Dr. Tilak Siyambalapitiya for his continuous support on empowering the students for better future.
Dr. Tilak Siyambalapitiya, BSc (Eng). Hon., PhD., Managing Director, RMA Energy Consultants.
Tilak carries 30 years of experience in the energy sector of Sri Lanka, in the region and in east Africa. President, Sri Lanka Energy Managers Association (2004-6). Former Chief Engineer (Generation Planning) Ceylon Electricity Board (1989-94). Principal Engineer (Load Forecasting and Generation Planning) at Saudi Consolidated Electric Company (1994-1998). Since 1996, he has hands-on experience in conducting tariff studies for embedded generation in Sri Lanka and Tanzania, and continues to be engaged in studies on a wide range of issues related to pricing, grid interconnection and regulation of small to medium scale grid connected power plants. Has conducted numerous consulting studies since 1988 using planning tools, and most recently, for the calculation of long-run marginal cost of utilities for a World Bank study on beneficiary incidence of cross subsidies in electricity tariffs. Has served in various committees of the Government and the Ministry of Power and Energy on an honorary basis, the most relevant recent assignment being a member of Renewable Energy Policy Committee (2013). Additionally, has been a member of the committee to review power sector reforms (2005), the national energy policy committee (2004-2008) and the working group of renewable energy (2005-8). Teaches energy efficiency, demand management and conservation to Master's Degree students; Contributing editor of Sri Lanka Energy Audit Manual 1999, 2000, 2013.