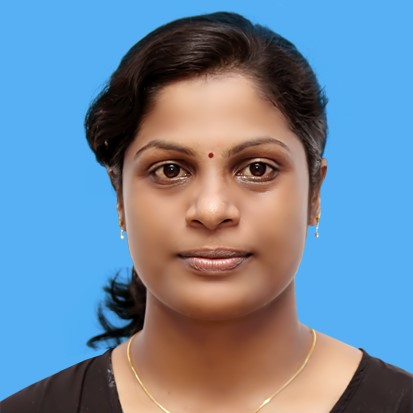 Ms. K. Janaki
---
Assistant Registrar
---
BSc(Hons) (Peradeniya), MSc (Peradeniya)
---
ar@eng.jfn.ac.lk +94-21-206-0160
Ms.J.C.Aravintharaj has received B.Sc(Hons) degree in Agriculture Technology and Management, Specialization in Animal Science and Technology from the University of Peradeniya. Also she received MSc in Organizational Management from the Post Graduate Institute of Agriculture (PGIA), University of Peradeniya.
She was a member of the Athletic team of the University of Peradeniya and received full, and half Colors.
She worked as a Livelihood Development Officer at the Re-Awakening project, under the Ministry of Economic Development for 3 years and worked as a Program Coordinator in the Nucleus Foundation, a non-government organization (USAID) for around one year before joining as the Assistant Registrar at the Faculty of Engineering, University of Jaffna. Also she is working as a Project Assistant for the Waso Project of University of Jaffna from 2015 onward.