ELECTRICAL POWER LABORATORY
DEPARTMENT OF ELECTRICAL AND ELECTRONIC ENGINEERING
The practical aspect in the power engineering undergraduate studies is taking increasing importance because of the requirements of the industry to employ engineers, not only with an important theoretical background But also with a practical experiment. Accordingly, our laboratory is designed to facilitate elegant learning activities on power engineering studies.
The following were designed to introduce the important facilities and equipment that the power laboratory uses,
Transmission Line Model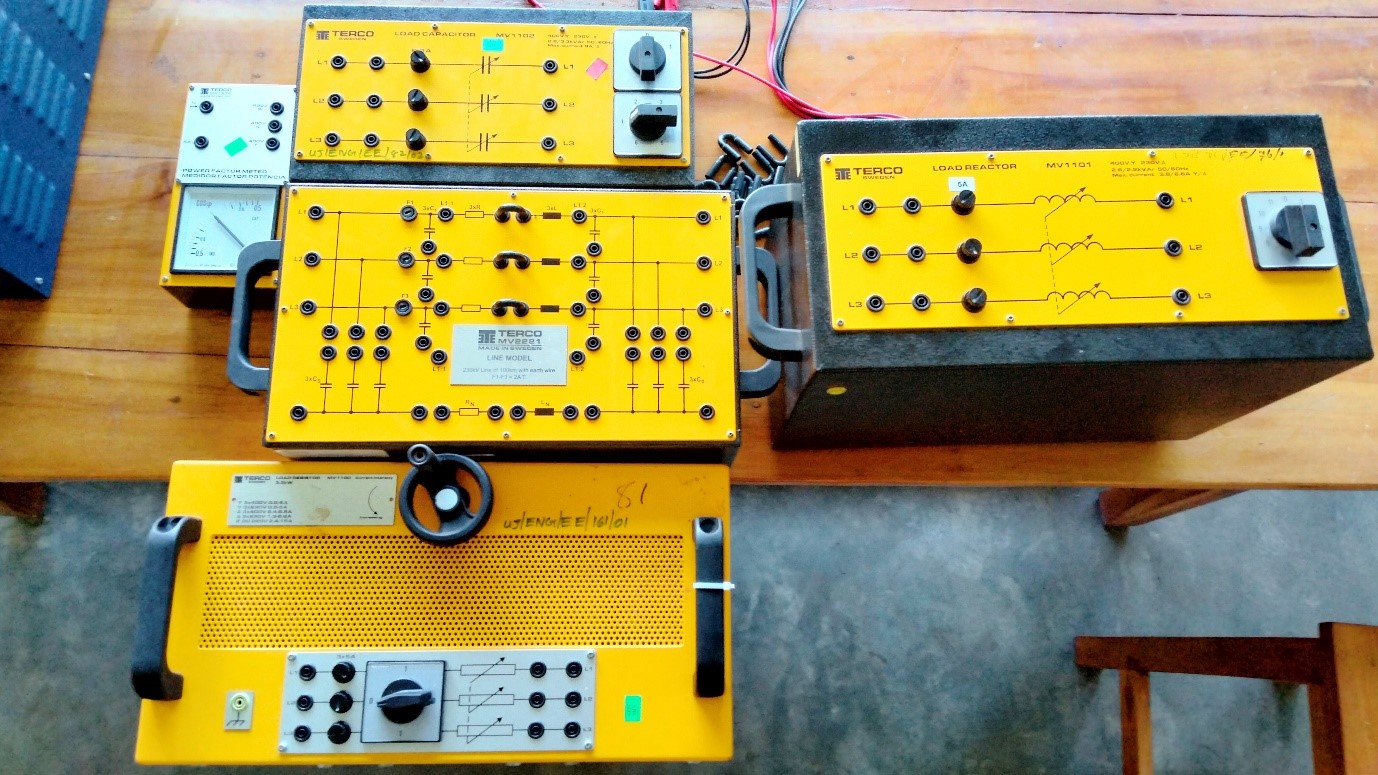 The laboratory is equipped with TERCO MV1420 Transmission Line Model corresponds to a power transmission line of a length 136 km, voltage 77 kV, amperage 100 A, power rating 13 MW. With this setup module we are able to perform the following studies.
Measurements of characteristic data, resistance, reactance and capacitance of a line.
As transmission line: Measurement of voltage drop and losses for different loads.
For two-phase and especially three-phase short circuit measurements with two three phase transformers, one at each end.
For single-phase and two-phase earth fault measurements.
The network model also can be used to complete a series of experiments with transmission lines.
Single Phase Transformer Windings