The Department of Electrical and Electronic Engineering Fabrication Laboratory consist with novel equipment for PCB designing. Fabrication Laboratory has Nvis PCB LAB which is a complete solution for designing PCB. It includes all the necessary machines and chemicals which are used in the PCB development process. Students can use the laboratory for their undergraduate research projects and course projects for the fabrication process. Our laboratory consists with following units.
PCB Art Work Film Maker Nvis 180
Artwork Table Nvis 181
PCB Shearing Machine
Photo Resist Dip Coating Machine Nvis 183
UV Exposure Unit Nvis 184
Dye Tank Nvis 185
Development Tank Nvis 186
PCB Etching Machine Nvis 187
Drill Machine
Solderable Lacquer Tank Nvis 189
PCB Curing Machine Nvis 191
Lead-free Reflow Oven
Soldering Station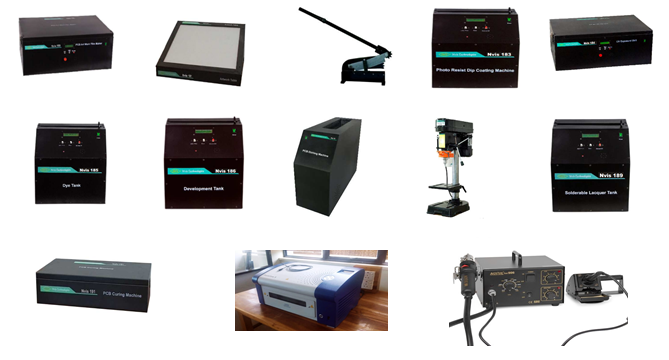 Our laboratory consists with Bot Factory Squink Desktop PCB Printer, it is capable of printing multilayer circuits, dispensing paste onto pads and pick-and-placing components onto the board.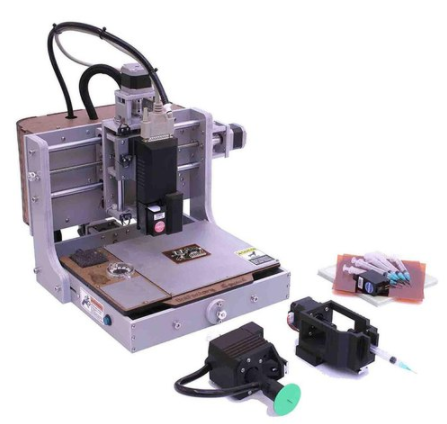 PCB manufacturing is one of the emerging industries in Sri Lanka. Our fabrication lab is providing best hands-on experience about PCB manufacturing and designing to the undergraduate students.