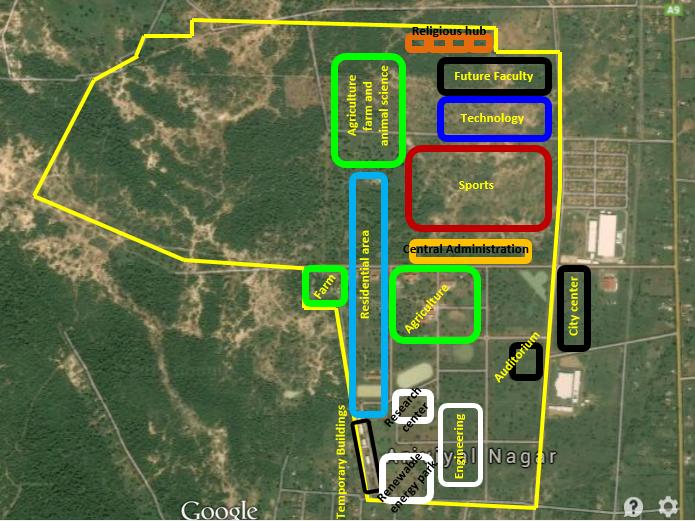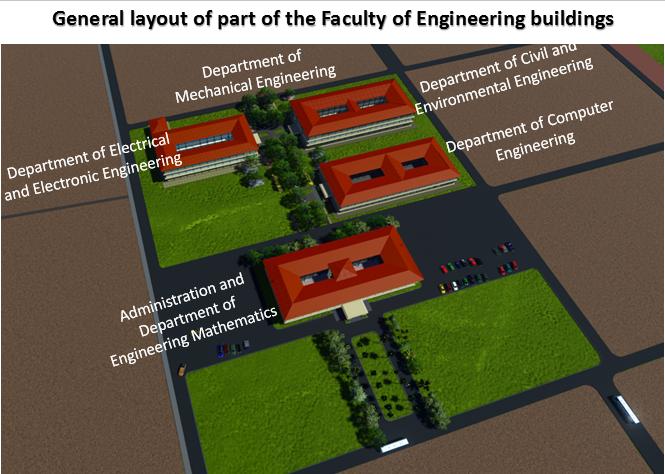 The master plan meeting was held in Kilinochchi premises on 15th May 2016. Vice Chancellor, Council Members, Deans of all three Faculties (Agriculture, Engineering and Technology), Maintenance Engineer, Deputy Registrar Kilinochchi premises, Assistant Registrars of the Faculties of Agriculture and Engineering attended. The meeting was organized to discuss the overall placement of each sections within the 568 acres of land of the Kilinochchi premises.
Placement of the following items were discussed: (i) Faculty of Engineering, (ii) Faculty of Agriculture, (iii) Agriculture faculty farm and animal science huts, (iv) Faculty of Technology, (v) Religious hub of the premises, (vi) Renewable energy park of the Faculty of Engineering, (vii) Research center of the Faculty of Engineering, (viii) Auditorium for the premises, (ix) Central Administration buildings of the premises, (x) Residential area of the premises, (xi) Sports area of the premises and land for the Faculty of sports science, (xii) land for possible future faculty. Further it was also discussed the potential place for the Ariviyal Nagar City Center, which will link professionally all industry, community and the University.
The faculty buildings work started from 14th June 2014 as a design and built project (http://www.jfn.ac.lk/eng/content/commencing-construction-work-faculty-bu…). Now the buildings work are closer to the completion, where it is expected to complete by 31st December 2016.