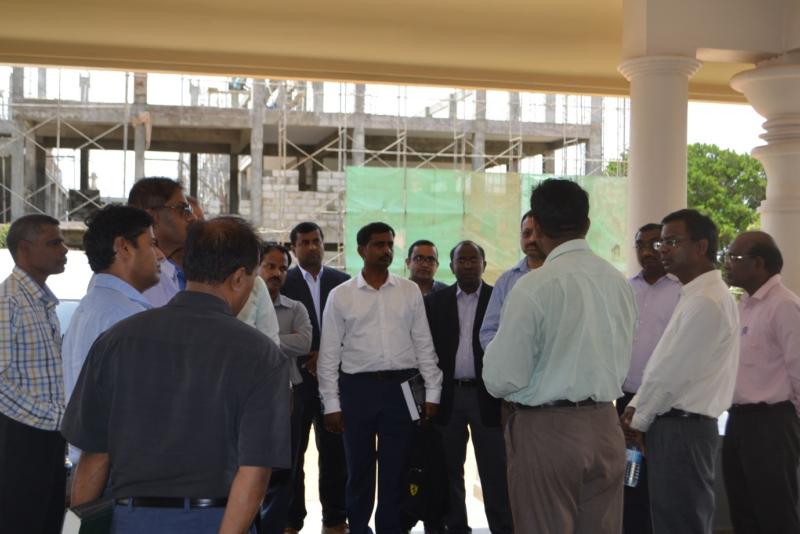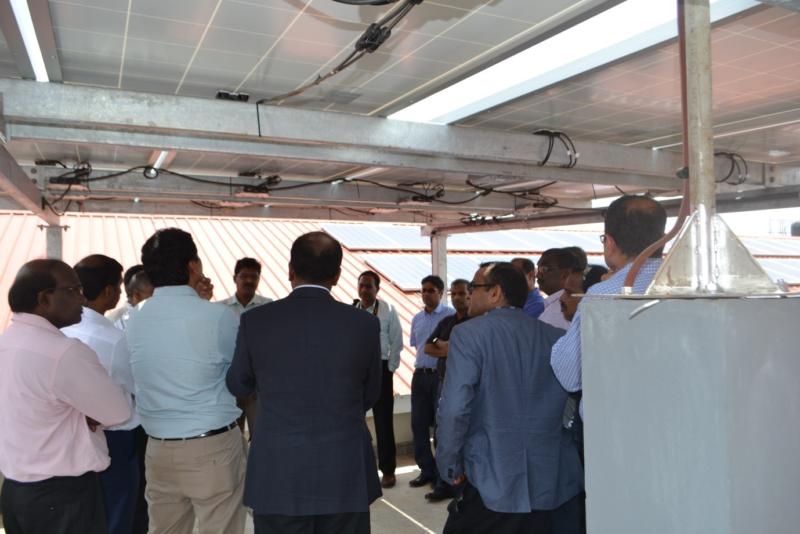 Dr. Nageswaran Kumaresan together with his team organised a visit of their batch (E-86), graduated from the University of Peradeniya, to the Faculty of Engineering University of Jaffna. It was a wonderful day to the Faculty with number of very senior Engineers, who shared their experienced knowledge while showing the way forward of young Engineering graduates. The students and the staff of the Faculty of Engineering of the University of Jaffna are very pleased to the Senior Engineers, who hold many top level positions, for explained the trends in Engineering for the students.
The event had excellent and interactive panel discussions including (i) Introductions by Dr. Niranjan Subramaniam, (ii) Technologies transforming industries by Dr. Nageswaran Kumaresan, (iii) Importance of Soft skills by Eng. Sivas Premjayanth, (iv) Taking initiative and leadership by Eng. Tharmaraja Rishindran, (v) Industrial experience by Eng. Robert Peries, (vi)
General Interactive Discussion and Q&A by all the members visited and finally (vii) closing remarks was given by Professor Thas A Nirmalathas.
It was excellent event with E-86 batch graduates from University of Peradeniya, who came with experience from many different countries. The members visited here are Rajendram Arulnathan (USA), Ariya Balakrishnan (USA), S Baskarasabesan (SL), Nadarajah Kirupaharan (USA), Muttulingam Kumaraverl (UK), Nageswaran Kumaresan (UK), Kandiah Nallainathan (SL), Thas A Nirmalathas (Australia), Selvarajah Prabaharan (SL), S Raveendran (SL), Robert Peries (SL), Ananthan Pillai (Australia), Sivas Premjayanth (Canada), Tharmaraja Rishindran (USA), Balasubramaniam Sivagurunathan (USA), Niranjan Subramaniam (UK), Suthaharan Nagendran (USA), Ambi Thurai (USA) and Bavaharan Vanniyasingham (UK).
The E-86 batch donated the portrait of the late Professor A. Thurairajah to the Faculty of Engineering and also they donated money to add to the Professor A. Thurairajah's Gold Medal award, which is given at the General Convocation for the overall best performance from All the Faculties. Further they also donated some books to the Faculty of Engineering library.
The Faculty staff and students thank to the professionals from E-86 batch, for spending their valuable time with us during their tight schedule on batch get-together in Sri Lanka.