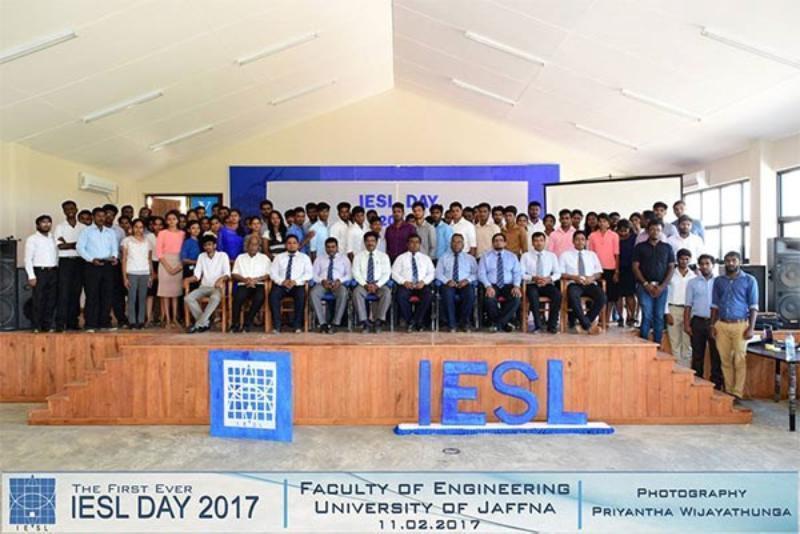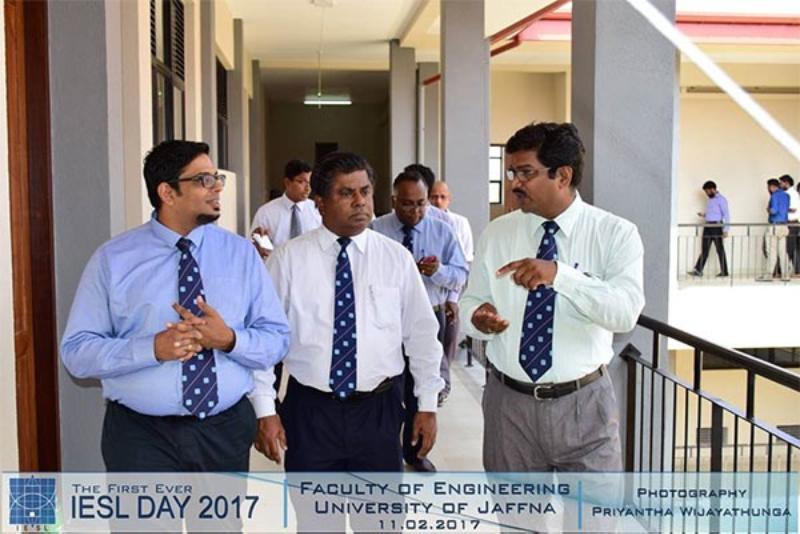 The "IESL Day" event for the year of 2017, which is the first event of its kind in Sri Lanka, was organized and successfully conducted on 11th February, 2017. The event was started from 8am and finished at 4pm at the Auditorium of the Faculty of Engineering. The IESL president Eng. Mr. Jayalal Meegoda graced the event with his presence as Chief Guest. The IESL Vadakin Chapter President Eng. Mr. Barathitasan, the IESL YMS President Eng. Mr. Dayan Herath and few Engineers working in industries and organizations in Northern Province took part in the technical session. The Dean of the faculty, Head of Departments and students from all 4 departments participated in the event.
As the IESL day's main objective was to connect academics and undergraduates with the Engineering industry and its senior Engineering professionals, it comprised of several technical talks by senior engineers and a Research Project Poster Presentation by the final year students of the faculty. Many valuable feedbacks on implementation of the research projects, ways to improve the applications side of the projects and ideas on how to provide industrially applicable solutions in Sri Lankan context were gathered during the Poster Presentation Session.
A membership drive session was also conducted in the evening during which all the fresh students to the faculty applied for their Student Membership from The Institute of Engineers Sri Lanka. The Following Technical Talks were delivered during the day and served as excellent mediums of knowledge transfer between Senior Engineers and the Engineering Undergrads:
Short Address on Engineers by Eng.T.Barathithasan (President, IESL Vadakkin chapter)
Desalination and Reverse Osmosis by Eng. R. Rajkumar
Technical session by Eng. N. Nantharupan
Talk on Road Safety by Eng. Aloycius Santhiapillai
Talk about the Young Members' Section by Eng. Dayan Herath (Chairman, YMS )
Talk on Engineers role in the Society & Industry by Eng. J Meegoda (President, IESL)
The faculty take this opportunity to thank the University administration for their support and extend our sincere gratitude to all the organizers. The hard work and commitment of the IESL Students' Chapter President Mr. S. Nidershan and his team is not to be forgotten at this moment.
More information on this can be found: here