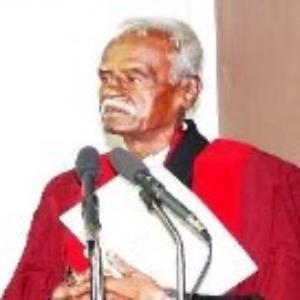 Eng. V. Regunathan (BScEng in 1965 graduated University of Ceylon, Fellow of the IESL and Charted Engineer) was appointed as the external member of the Faculty Board from March 2017.
Presently Eng. V. Regunathan is serving as one of the commission member of National Salaries and Cadre Commission, He is the president of Sri Lanka Association for Advancement of Science.
He worked in the Public Works Department and then Irrigation Department in various capacities for forty years and finally he was the Director of Irrigation Department. In addition to his service in Irrigation Department we worked in the following capacities also: (i) Secretary of ministry of Rehabilitation and Reconstruction, Colombo, (ii) Secretary to the construction and housing of North-East provincial council, (iii) Technical Director of Asian Development Bank funded NECORD project and (iv) Project Director of Japanese funded PEACE Project. Further his contribution in civil Engineering field as well as contribution to the national development is very enormous.