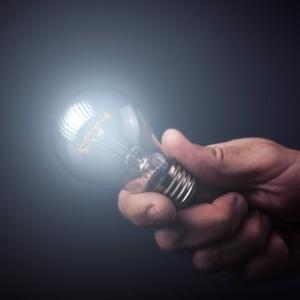 Objective: To promote collaborative research towards sustainable economic development.
Target Group: University academic staff and research and development officers in the region involved areas related to Science, Mathematics, and Technology.
The Motivation: In a world where 80% of the trade is merchandise trade the Sri Lankan share is an abysmal 0.06%, according to the 2014 WTO International Trade Statistics. Comparing with emerging Asian economies such as Vietnam which is ranked 32 in the world in terms merchandise trading with a share of 0.79% and the Sri Lankan standing at rank 87 is a cause for serious concern. Such concern is compounded by the low Sri Lankan standing in terms of innovative capability. The Global Innovation Index (GII), that is jointly published by Cornell University, INSEAD, and the World Intellectual Property Organization (WIPO, an agency of the United Nations) is intended to help emerging economies formulate policy towards fostering national innovative ecosystems. It is motivated by the recognition of the key role of innovation as a driver of economic growth and prosperity. The 2016 GII report ranks Sri Lanka at 91 out of 128 countries and is ranked as one of the under performers in the world in terms of innovative capability. The report identifies Government policy, Tertiary education, Research, and Industry-University collaboration to be key aspects that contribute towards a countries innovative capability. As the report indicates, Sri Lanka is seen to perform very poorly in all these aspects. In this context Universities and Research institutions in the country perceivably have an unshakable duty and role in fostering an innovative culture that will contribute positively towards increasing Sri Lanka's merchandise trade. This workshop is intended towards creating an awareness of the necessity and the opportunities and challenges of creating such an ecosystem that fosters innovation through research and development.
Resource Persons: The resource persons' team was headed by Dr. D.H.S. Maithripala from the University of Peradeniya. Many other professionals Dr. Ajith Pasqual, Professor P. Ravirajan, Dr. Ravi Wijesiriwardana, Dr. S.A.H.A. Suraweera, Dr. Mathew Foley, Dr. K.K. Wijesundara, who are from the Universities of Moratuwa, Peradeniya and Jaffna. This workshop was coordinated by Dr. Ravi Wijesiriwardana from the University of Jaffna.
This workshop was conducted and it was very well welcomed by many professionals. This was excellent to empower and motivate the academic researchers as well as the industrial engineers to solve problems through research. This was conducted on 15th May 2017 at the Auditorium of the Faculty of Engineering. Followed by this workshop, poster presentation session was organized to display the ongoing researches at the Faculty of Engineering, University of Jaffna. It was also excellent interactive session. The faculty thanks the resource persons for their kind help on this workshop as it was fully their voluntary services on empowering the research activities for the best services to the country.