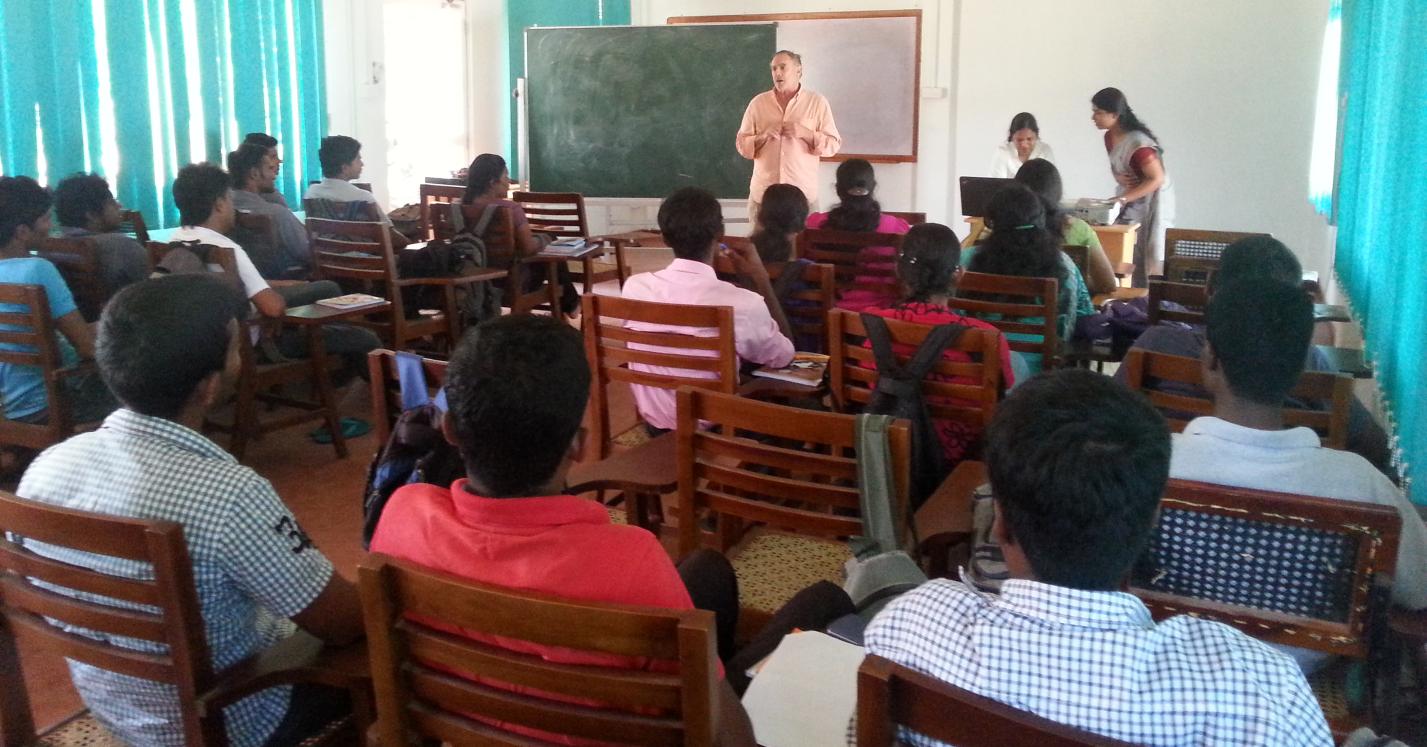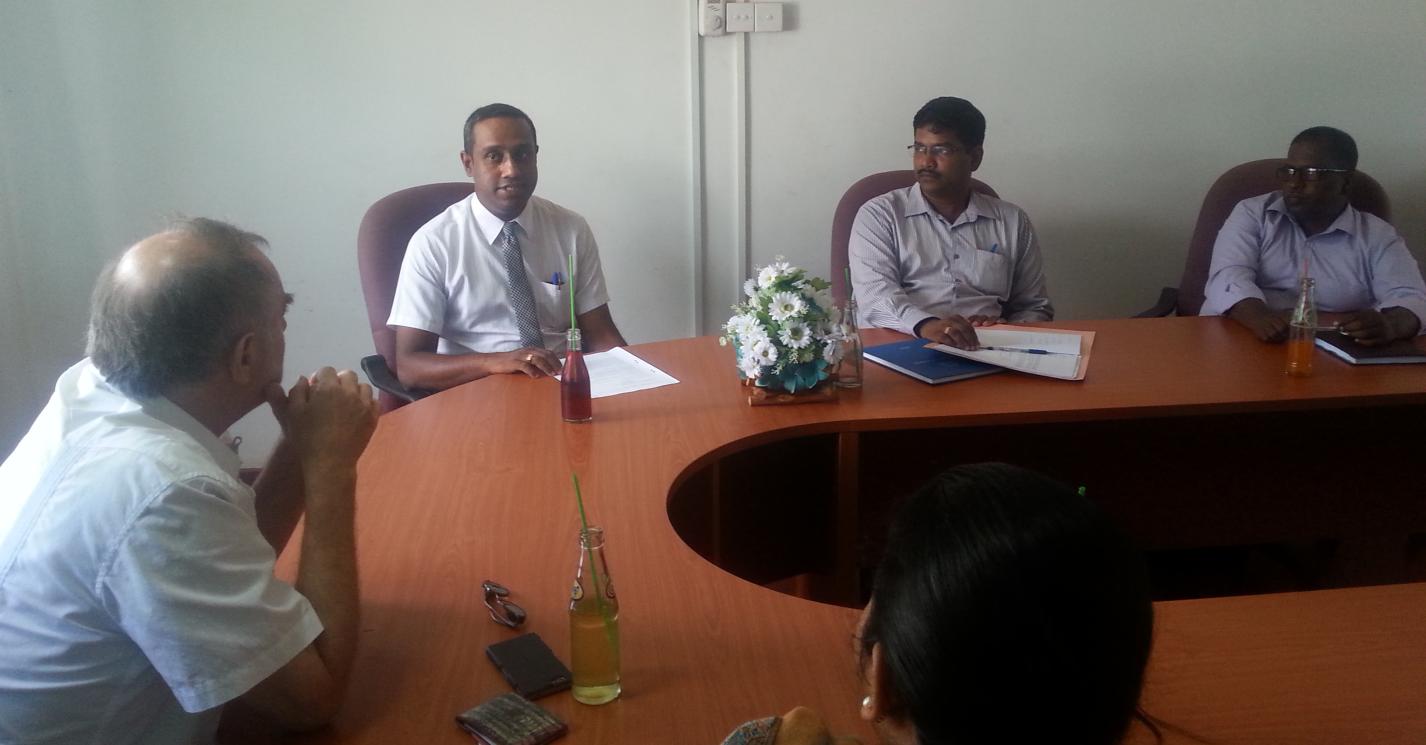 Professor Eric Feinblatt from the Department of Civil, Environmental and Mining Engineering of the University of Western Australia headed the team visited to the Faculty of Engineering University of Jaffna. He delivered an awareness talk to the students of the Faculty of Engineering on 26th March 2015 focusing on the students' role on supporting the project to develop a community based waste recycling business in this region.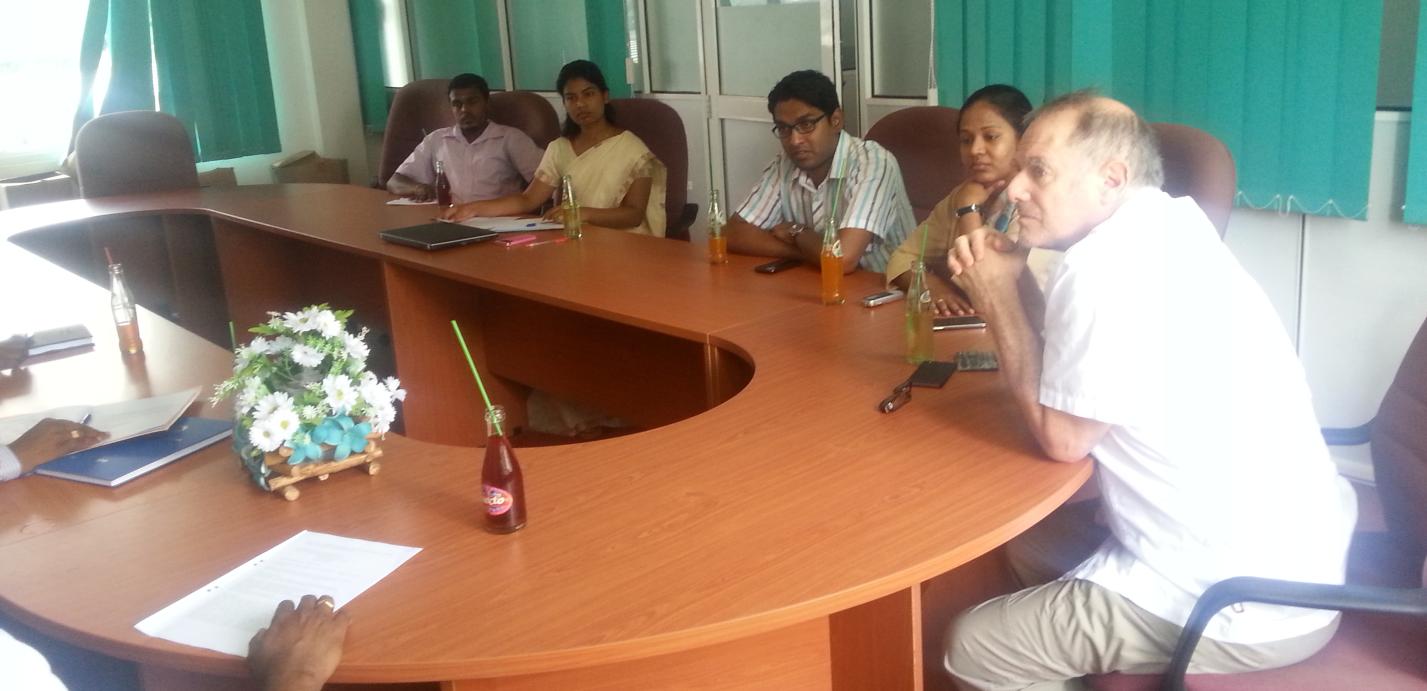 Dr. V. Cynthujah, project coordinator from the Faculty of Engineering, University of Jaffna together with Dr. Randika Jayasinghe, project coordinator from University of Western Australia, organized a meeting with several stake holders in Kilinochchi on 27th March 2015. It was an excellent discussion with more external members Dr. A. Atputharajah, Dean, Faculty of Engineering, Dr. Arasakesari, Additional Director , Regional Agricultural Research and Development Centre, Kilinochchi, Dr. D. Venoden, Director, Regional Directorate of Health Services (RDHS), Kilinochchi, Mr. Ketheeswaran, Assistant Director, Environmental and Planning Division, GA office, Kilinochchi and Mr. V. Karthikaibalan, Management Assistant, Pradesa Saba, Kilinochchi were attended.
This meeting was a good platform which brought valuable outcomes to initiate this project on solid waste treatment in this region. As an initial step, a demonstration setup is suggested to be implemented at Faculty of Engineering, University of Jaffna, Kilinochchi premises. Appropriate machineries are to be brought to startup this project. This working model helps to research on different possible recycling processes to manufacture useful products which can be used in day to day life. Furthermore, the experts suggested to implement this project in schools and government organizations to bring enhanced benefits to the people living in this region. Awareness programs to the school students are considered as essential part of this project to educate the community about the importance of this project leading to a clean city.
Summary of the project:
Un-managed solid waste is a serious social, environmental, health and political concern in urban areas of Sri Lanka. Findings from the three years Sri Lankan feasibility study indicate that recycling waste to address these issues also offers opportunities for local economic development. Product design, prototyping and manufacturing are sparse due to the absence of affordable machinery, technological skills and knowledge of manufacturing processes and design protocols. The University of Western Australia, together with the Universities of Moratuwa and Sri Jayewardenepura in the Western province of Sri Lanka, the University of Jaffna in the post-conflict Northern province, and the organization Waste For Life (WFL), aim to develop a unique capacity building educational program that supports development of novel community-based composite waste recycling and manufacturing businesses, positively contributing to local economies and environmental health – specifically clean air, water and sanitation.