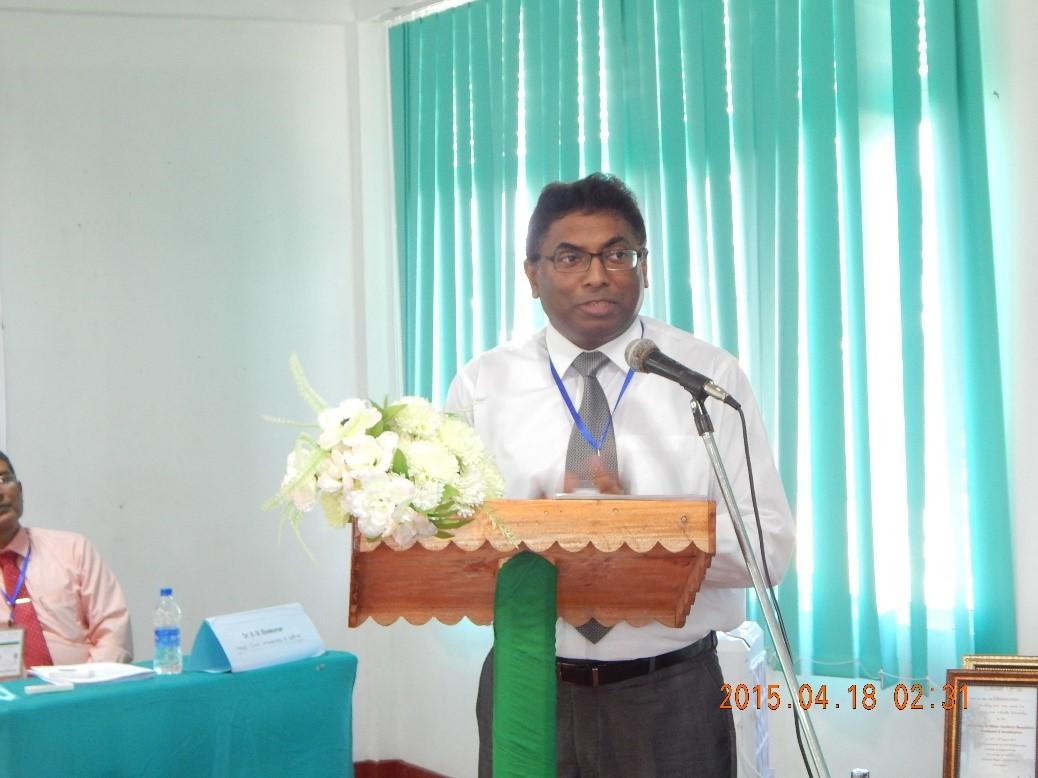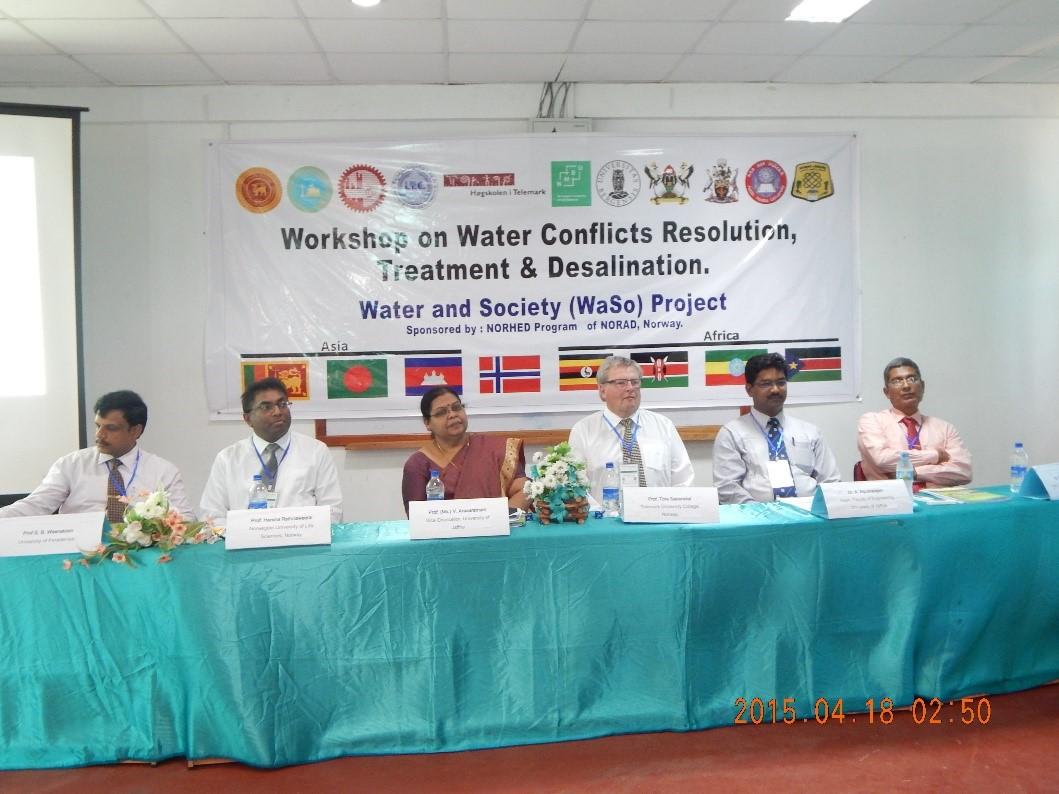 Department of Civil engineering, University of Jaffna organized a successful workshop on water conflicts resolution, treatment and desalination on 18th and 19th of April 2015 Workshop covered research areas of reverse osmosis, water treatment, conflict resolution, climate change and resilience of water bodies and few more related to water. This workshop was funded by Water and Society (WaSo) Project of University of Jaffna.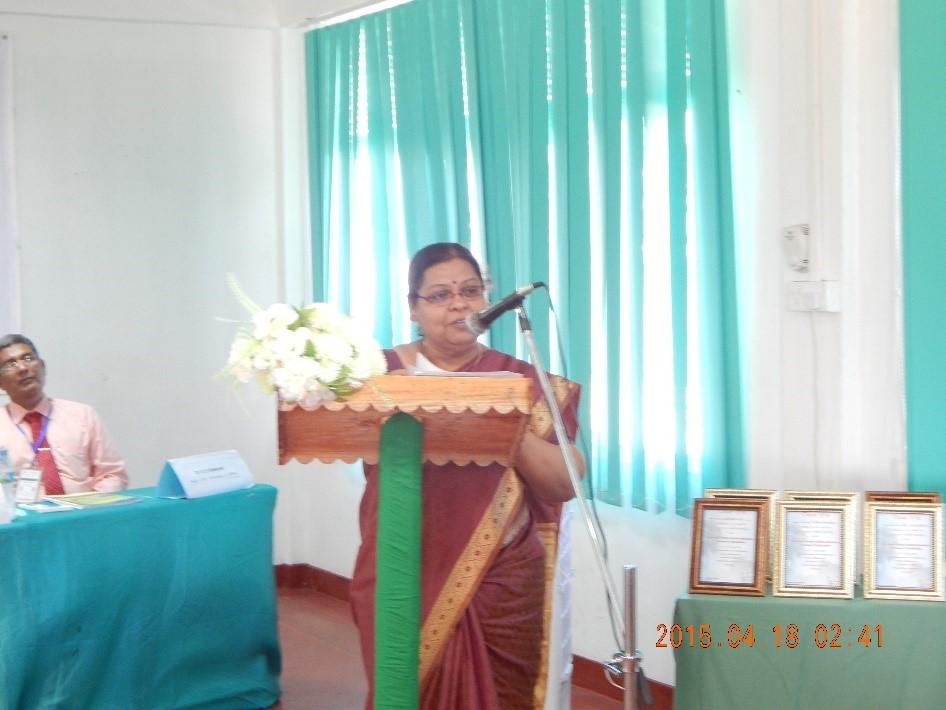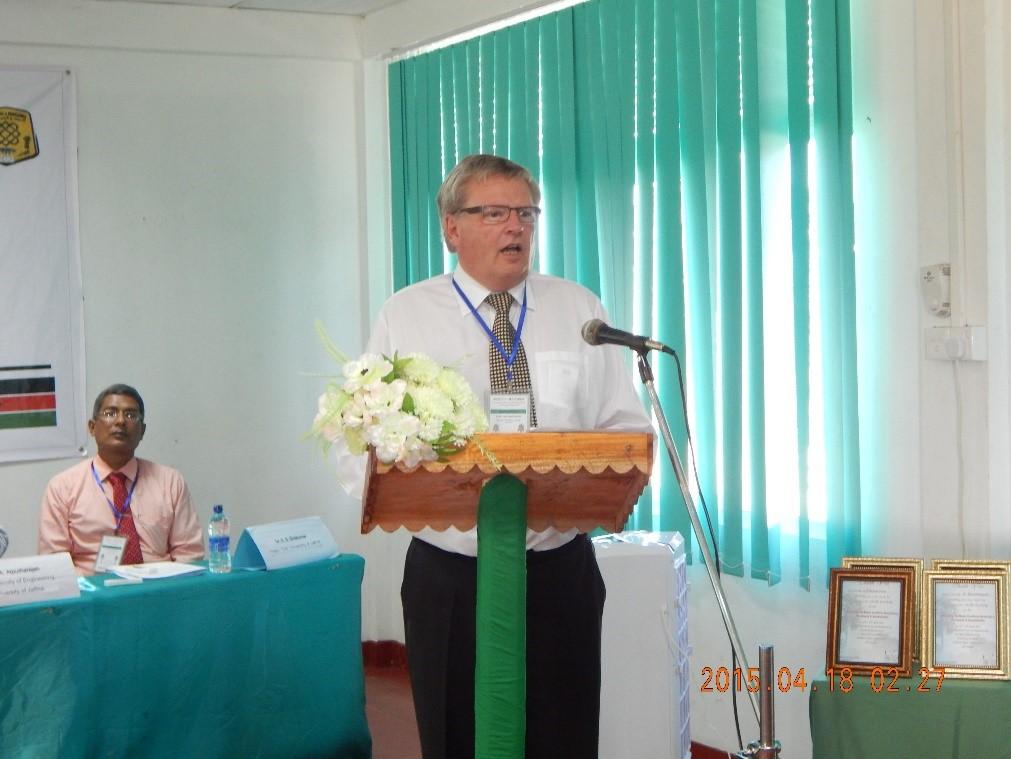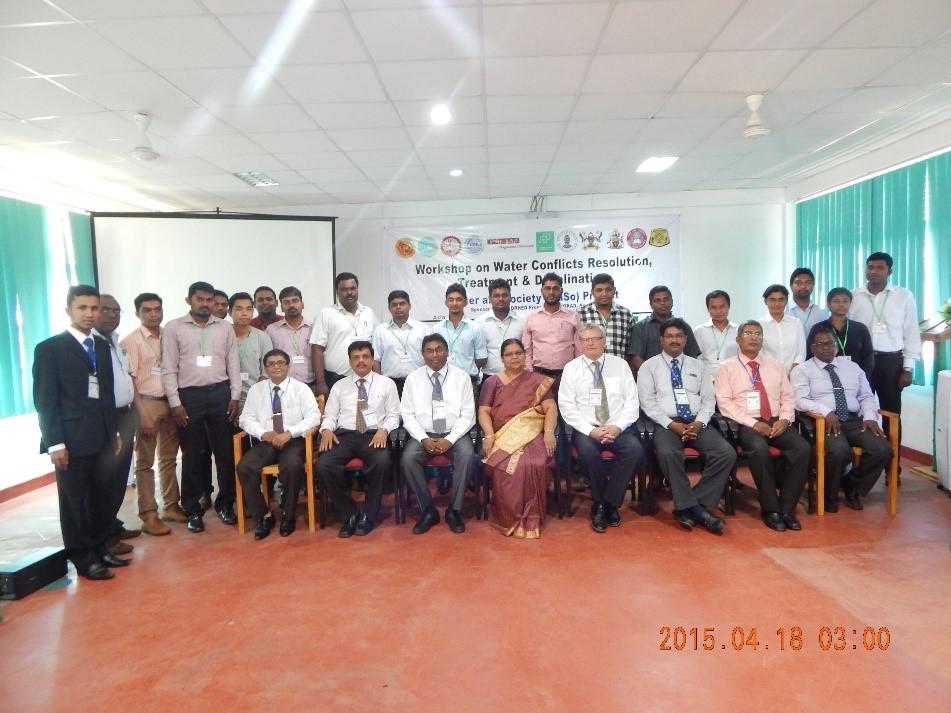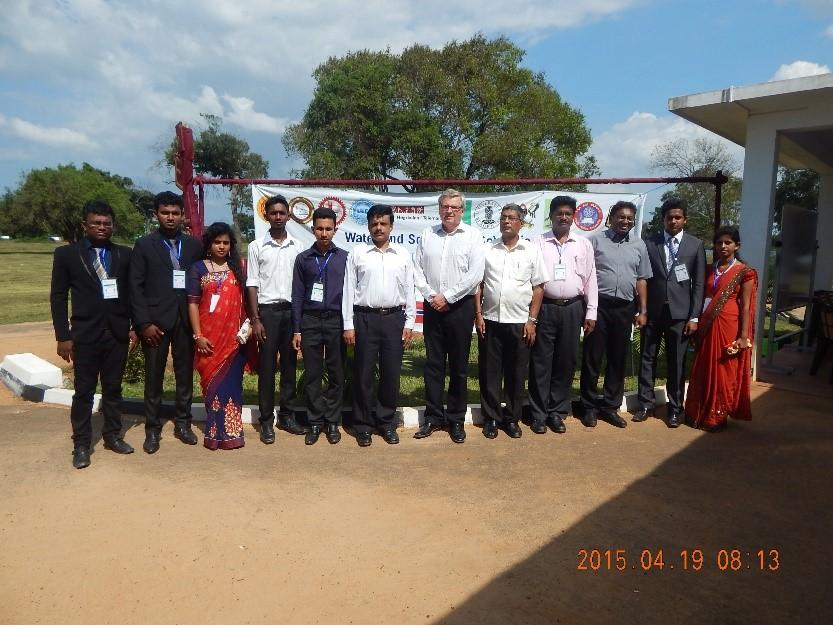 We have received more than 185 applications for the workshop from different people such as engineers, researchers and scientists from industry and academic field, university undergraduates and postgraduates in the fields of Engineering, Agriculture and Sciences. Out of them 75 participants were selected according to their qualifications. Majority participated was from University of Jaffna and University of Peradeniya. Following resource persons enlightened the event and Vice Chancellor of University of Jaffna was the chief guest of the inaugural session of the workshop.
1. Prof. Harsha Rathnaweera, Norwegian University of Life Sciences, Norway.
2. Prof. Tore Sætersdal, Telemark University College, Norway.
3. Prof S.B. Weerakoon, University of Peradeniya.
4. Dr. A. Atputharajah, Acting Dean, Faculty of Engineering, University of Jaffna.
5. Dr. S.S. Sivakumar, Head/Civil, University of Jaffna.
6. Dr. S. Balakuamar, Dean/ Medicine, University of Jaffna.
7. Dr. S.J. Arasakesari, Additional Director, Regional Agriculture Research and Development Center, Kilinochchi.
8. Eng. D.S. Sampath, Lecturer/Civil, Faculty of Engineering, University of Jaffna
Participants visited Iranamadu water supply scheme and Iranamdu Agricultural research farm during the workshop as field visits. Workshop coordinated by Eng. Saliya Sampath, Lecturer/Civil, Faculty of Engineering, University of Jaffna. Miss. Janaki Kanagarajah, Mrs.Anusha Sivaneswaran and few other students work as organizing committee of the workshop.