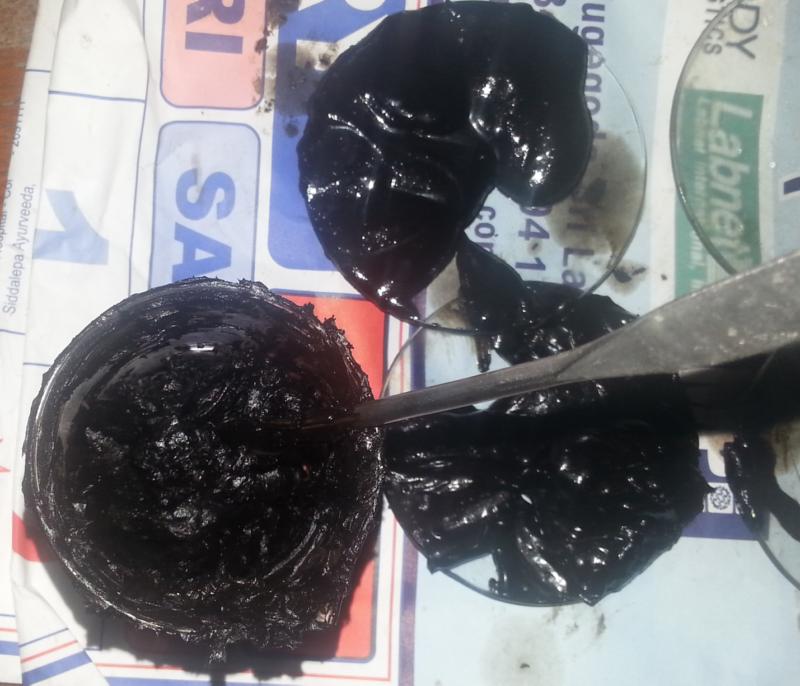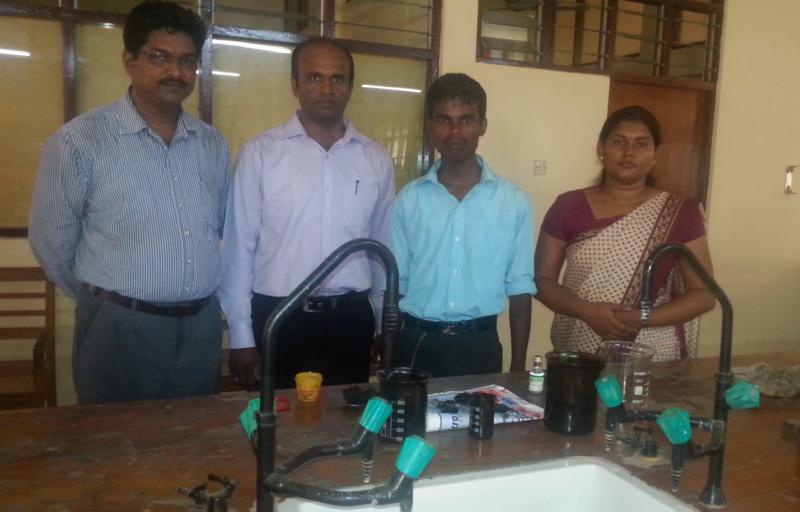 The problem in brief: The Northern Province was shaken by number of community actions due to the waste oil disposal on the ground. This was due to negligence of the relevant authorities, which were supposed to protect the environment and the people.
The project: The Faculty of Engineering of the University of Jaffna is objectively looking to minimize wastages by reusing where ever possible that in turn will protect the environment from contamination and pollution. The faculty trains undergraduate students with a focus on finding solutions to the community problems as a win (community) – win (industries/authorities) – win (researchers for sustainable research) solutions.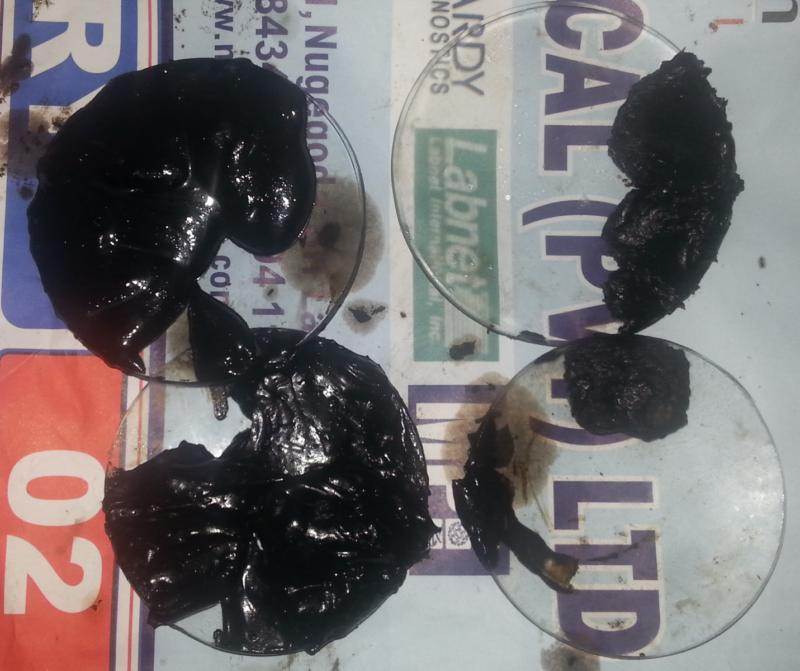 As a result Mr. S. Sangar, after 3rd semester of his study, approached the academic staff of the faculty with a good idea. He was absorbed to do the Industrial Training with the guidance of the Faculty staffs. He worked with the team that was involved in research and development on finding a long term solution to the waste oil problem. Initially, he was closely guided by Ms. Hamshie Krishnarajah, Lecturer, Department of Interdisciplinary Studies, Faculty of Engineering and then together with Dr. K. Velauthamurty, Senior Lecturer, Department of Chemistry, Faculty of Science while he also getting overall directions from the Dean of the Faculty of Engineering. He did number of testing at the Chemistry laboratory of the Faculty of Science with the close guidance of Dr. K. Velauthamurthy. Mr. Sangar's industrial training term started from 11th May 2015 on this Special Task as full time industrial trainee. It was his motivation and close guidance of Dr. Velauthamurthy and Ms. Krishnarajah brought about a method to convert the unusable waste oil sludge into usable grease. This was reported to the Faculty on 3rd July 2015. It was an excellent team work of the members from both Faculties of Engineering and Science of the University of Jaffna.
Normally waste oil sludge is burnt using a special arrangement. Today in Sri Lanka, the University of Jaffna has proven that it need not be burnt any more. It is again a double saving on environmental pollution. Further it becomes a usable product and the method has proven that it can be done as economically viable business. This research has opened a solution path for one of the major problems for diesel power plant, which is converting waste to usable produce with environmentally clean technology and provides an option to develop an economically viable business on manufacturing grease.
It is a remarkable contribution and appreciated Mr. S. Sangar, Dr. K. Velauthamurty and Ms. Hamshie Krishnarajah for their excellent hard work for the best services to the country through this Research and Development.