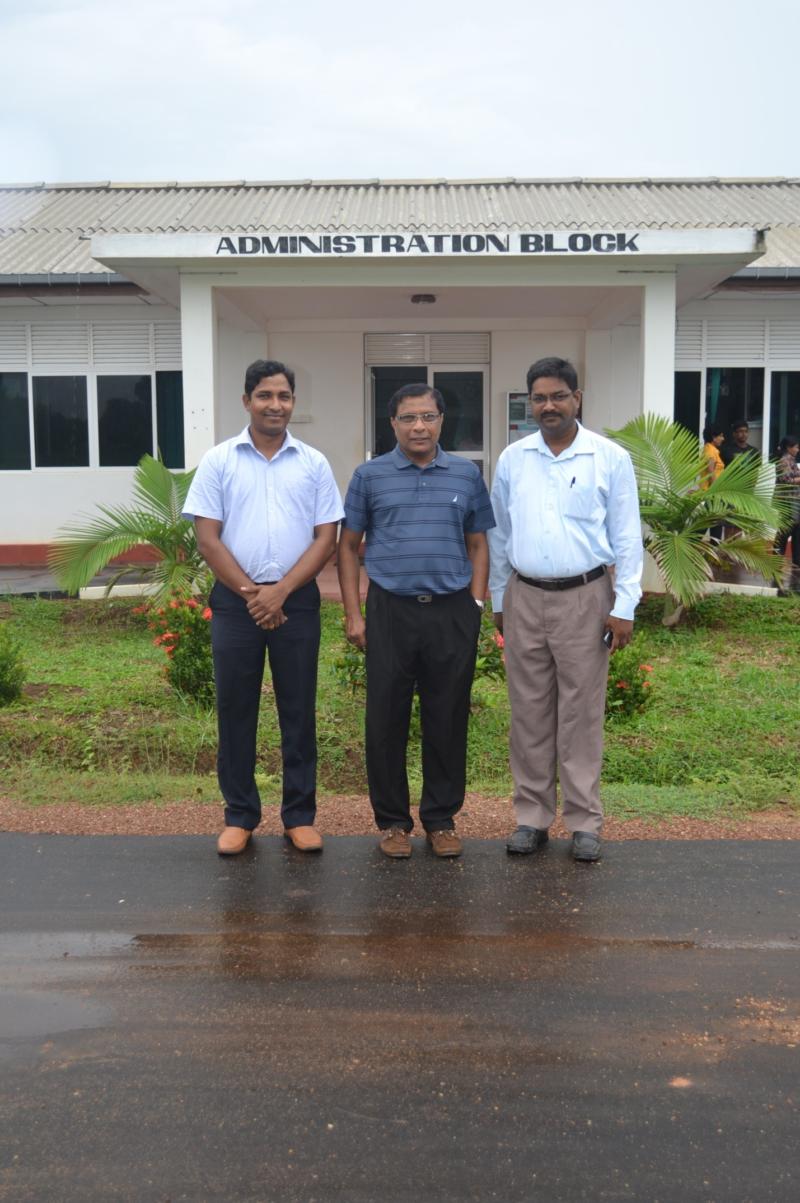 Dr. Ponnampalam Balakumar visited Engineering faculty on 26th October 2015. He is presently working as a research scientist at the NASA Langley Laboratory. Prior to joining NASA, he was a professor at the Old Dominion University, VA. He received his BSc.Eng. (Civil) from University of Peradeniya, M.S. (Mechanical) from University of Missouri and Ph.D. (Aeronautics & Astronautics) from Massachusetts Institute of Technology (MIT).
He engaged in discussions with Dean and Head of the department Interdisciplinary studies on faculty plans, curriculum, future development and possible collaborations. He toured around the faculty including newly completed three storied building.
He has been actively involving in curriculum development for the Mechanical Engineering specialization through 'care for education' and developed two numbers of three credit courses. We, sincerely thank him for spending his valuable time giving us advice, which indeed will guide us towards sustainable development in the future.