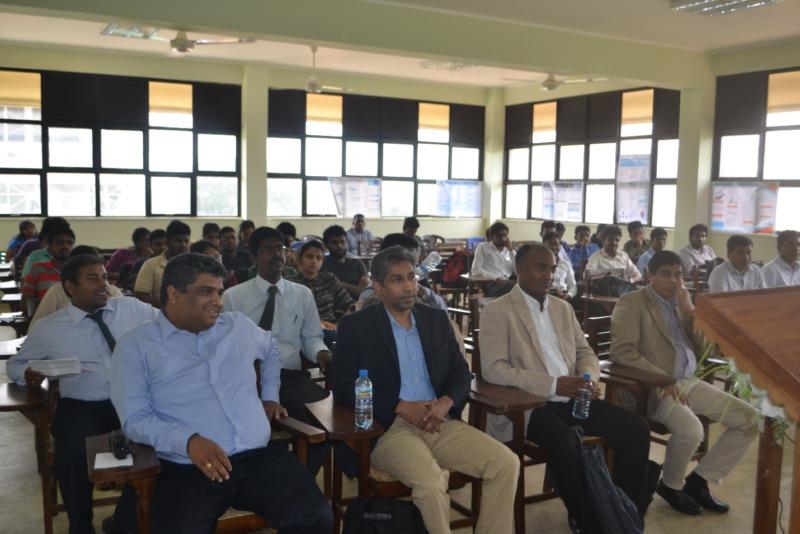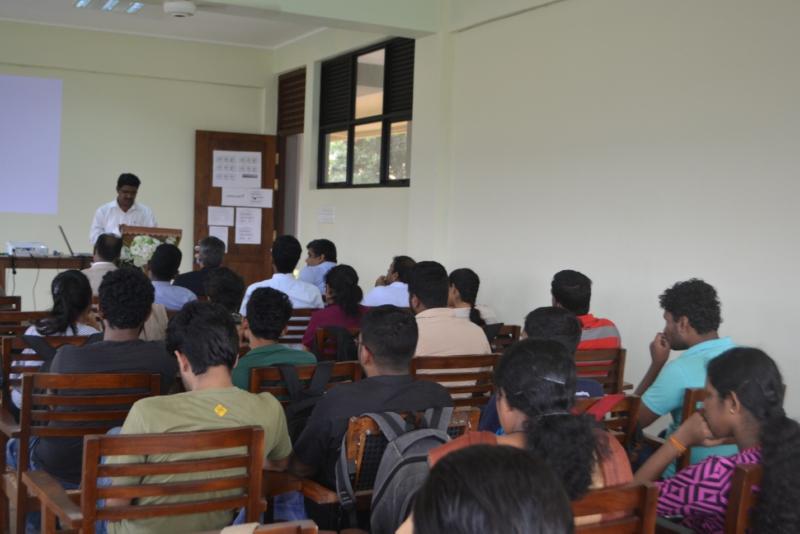 A three-day workshop was organized on 19th December 2016 by the electrical and electronic engineering department. The foreign experts are attracted by the ICIAFS (2016 EEE International Conference on Information and Automation for Sustainability) Conference held at Galle. Soon after the conference we invited few of those experts and organized the workshop and conducted technical talks, career guidance, curriculum revision and guest lectures.
During the first day event the following technical talks were conducted. Those are "Smart Grid Research and Education at Clemson University" by Dr. Kumar Venayagamoorthy, Duke Energy Distinguished Professor, Clemson University, US, "A Bottom-Up Approach to Design Stable Robots" by Dr. Thrishantha Nanayakkara, Senior Lecturer, Kings College, London, UK, "Low Carbon Propulsion For Commercial Aviation", by Dr. Kiruba S Haran, Associate Professor, University of Illinois at Urbana-Champaign, US, "Importance of Multidisciplinary Education for Smart Grid" by Dr. Visvakumar Aravinthan, Assistant Professor, Wichita State University, US.
Then these experts together with their PhD students did a career guidance session for students in the afternoon. In the second and third days the experts discussed about our curriculum with our staff and conducted guest lectures for third and final year students.

09:00 am – 09:30 am
Welcome Address by the Head, Department of Electrical and Electronic Engineering and the Dean,
Faculty of Engineering
09:30 am – 10:15 am
Invited Panelist–1: Smart Grid Research and Education at Clemson University
Dr. Kumar Venayagamoorthy, Duke Energy Distinguished Professor, Clemson University, US
10:15 am – 10:30 am
Tea Break
10:30 am – 11:15 am
Invited Panelist–2: A Bottom-Up Approach to Design Stable Robots
Dr. Thrishantha Nanayakkara, Senior Lecturer, Kings College, London, UK
11:15 am – 12:00 pm
Invited Panelist–3: Low Carbon Propulsion For Commercial Aviation
Dr. Kiruba S Haran, Associate Professor, University of Illinois at Urbana-Champaign, US
12:00 pm – 12:45 pm
Invited Panelist–4: Importance of Multidisciplinary Education for Smart Grid
Dr. Visvakumar Aravinthan, Assistant Professor, Wichita State University, US