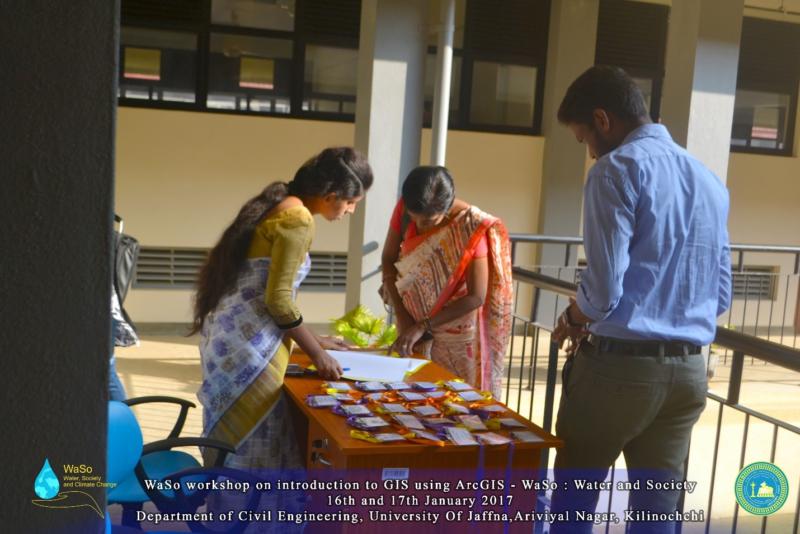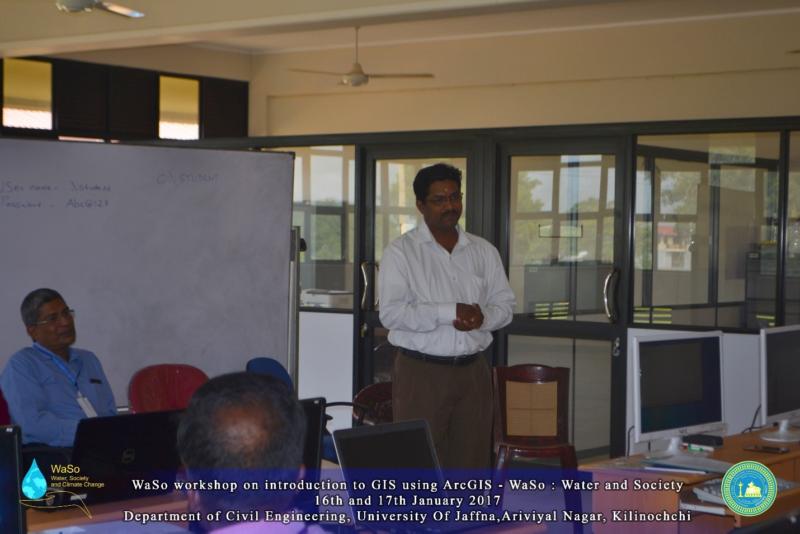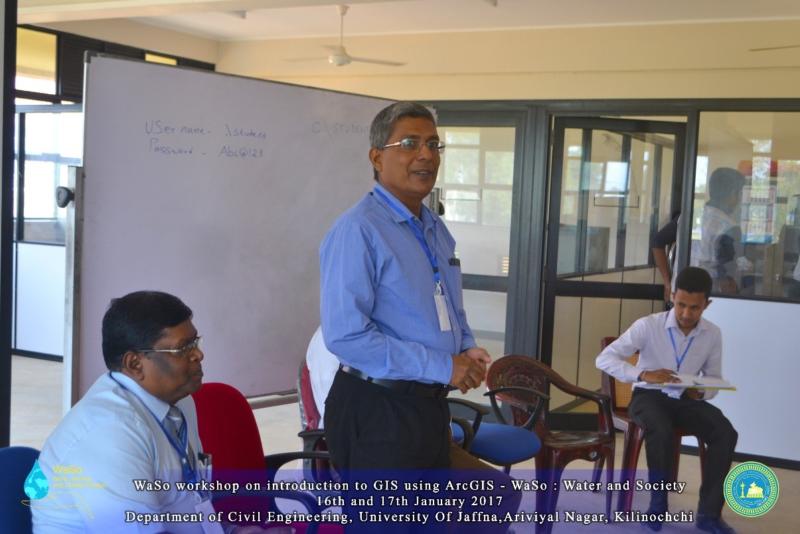 Department of Civil Engineering, University of Jaffna organized a successful workshop on Introduction to GIS using ArcGIS on 16th and 17th of January 2017. Workshop covered basic features of ArcGIS and some analysis. This workshop was funded by Water and Society (WaSo) Project of University of Jaffna.
This workshop focused on Jaffna university academic staff. But we have received more than 80 applications for the workshop from different candidates such as engineers, researchers and scientists from industry and academic field, university undergraduates and postgraduates in the fields of Engineering, Geography, Agriculture and Sciences. Out of them 35 participants were selected according to first come first serve basis while giving priority to Jaffna university staff members. Following resource persons enlightened the event
Mr. V. Thillai Nadarajan, GIS Consultant and Esri Certified Trainer, GIS Solutions Pvt Ltd, Colombo
Mr. Thasarathan Nadarajapillai, Lecturer , Department of Geography, University of Jaffna
Mr. Saliya Sampath, Lecturer, Faculty of Engineering, University of Jaffna
Participants got hand on training in how to use GPS. Workshop coordinated by Eng. Saliya Sampath, Lecturer/Civil, Faculty of Engineering, University of Jaffna.
We hope to conduct same workshop again on coming February and March to satisfy other candidates' requirements.