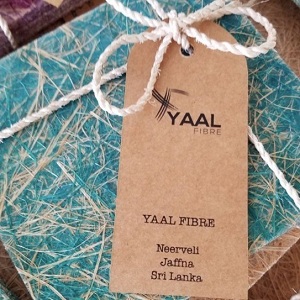 The Waste for Life is a project was initiated by Dr. Randika Jayasinghe (who completed PhD in this field) together with the leadership of Profesor Caroline Baillie (who is the Chair of Engineering Education at the School of Civil Environmental and Mining Engineering of the Faculty of Engineering, Computing and Mathematics at University of Western Australia). This was one of the excellent project which proven its outcome. This was initiated in August 2014.
This project was carried out in collaboration with the Universities of Moratuwa and Sri Jayewardenepura in Colombo, and the University of Jaffna Kilinochchi premises. This was target to develop Community-based Waste Recycling Businesses, with particular focus on the progress in Northern Sri Lanka. As follow up action number of workshops, donation of equipment for project, seminars and meetings were conducted. It was excellent hard work of the team headed by Dr. Randika as the country coordinator, Dr. Cynthujah as Faculty coordinator and Mr Ashokcline Thayalan, who worked as the research assistant to this project.
In August 2016, the project team extended its services to the community from after proving in laboratory scale. As a result the team got to know that an agricultural co-operative in Neervely, Jaffna that produced abundant amounts of banana tree trunk waste, which was being processed into fiber. The banana fiber is a potential ingredient for a 'green composite' building material and, because of its aesthetic qualities, an equally important ingredient for a collection of 'upcycled' domestic products.
The small women-run banana fiber cooperative, is a subset of the larger agricultural cooperative, but they were having reasonable success in marketing the labor-intensive woven products, they made with the fiber. The project team thought to introduce a small manufacturing stream into their work that combined the fiber with waste plastic to make products having more use and/or market value.
As a result the project team located several bakeries and an automobile part distributor that disposed of their Low Density Polyethylene (LDPE) in an environmentally questionable manner. It was brought to the in-house process. Then the women team was trained with the donation of equipment to design and manufacture a few example products. Finally, the women team was able to manufacture a line of products that are now in the marketplace, providing the women with an additional source of income based upon their newly acquired competencies and a more responsible disposal (upcycle) of the waste plastic.
Some of the products prepared by the women of the Yaal Cooperative are shown. The notebooks in various sizes and the placemats and coasters have been particularly good sellers. Yaal fiber is open to taking community-sized orders and welcomes any interest. This was the update of this project till June 2017. The faculty express special thanking to Dr. Randika Jayasinghe, Profesor Caroline Baillie, Dr. Cynthujah and Mr Ashokcline Thayalan.