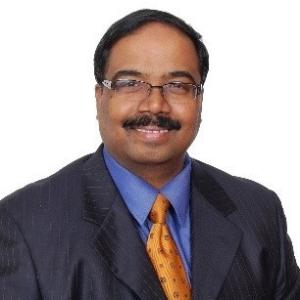 Electrical and Electronic Engineering Society of the University of Jaffna organized a talk on "The biological impact of Natural and Electrical Light on Human Health" on 6th of July 2017 from 4.00 p.m. to 6.00 p.m. at Department of Electrical and Electronic Engineering. This talk was conducted by Dr. Uthayan Thurairajah, Researcher, Senior Electrical Engineer, Scientist, and Lecturer with over 20 years of experience in the Electrical Engineering and Lighting Design field. .
Uthayan has worked on numerous multi-disciplinary lighting and traffic signal projects for the Ministry of Transportation and various Towns, Municipalities, Regions and others. He has extensive experience in the design of electrical projects, including but not limited to the electrical design of interconnect traffic signal design, temporary and permanent traffic signal systems, traffic detection systems, traffic counting, temporary and permanent high mast and conventional full and partial illumination. He was involved in several lighting studies including Trespass Lighting Studies (TLS), Preliminary Design Studies (PDR) and Highway Assessment Studies (HAS) as well as Evaluated the illumination and Financial warrants for Ministry of Transportation. Uthayan completed studies on lighting design including energy management, street lighting pollution research at Ryerson University. He has a Master of Science (MSc) degree in Architectural Lighting Design and Doctor of Philosophy in Alternative Medicine using Light Therapy. He has extensive experience in managing both large and small electrical and lighting projects successfully, for reviewing the electrical construction work and for settling disputes between clients and contractors. Uthayan also holds a Lecturer position in the Department of Communication and Design at Ryerson University.
The talk was covered the science of vision, visual and non-visual pathways, and the spectral opponency in the human circadian system. It included the latest research on the human skin, visual and non-visual receptors, and the effect they have on our body rhythms, health, and behavior. The talk provided a comprehensive summary of the theories and applications of various governments around the world regarding the issue of optical radiation, including scientific evidence and case studies.