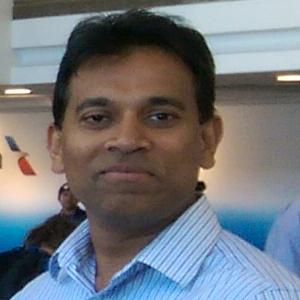 This workshop is to introduce the leadership skills that is needed for engineers to fulfill the demands in industry and how they can develop their soft skills to become confident leaders in the future. This workshop was conducted at the Faculty of Engineering Seminar room on 24th July 2017. The faculty students and the staff participated to this excellent workshop on leadership skills. This was organized by the Engineering Students Union together with the Faculty carrier guidance cell. Eng. Srirajan's contacts were strengthen through the faculty team visit to the USA with the support of Care for Education.
The faculty thanks Eng. Srirajan for sharing his valuable time on empowering the students while giving flavor on leadership skills required by the Industry. Further an interactive discussion with the Heads of the Departments and staff members, we all realized that generally, a proper leadership training is lagging in Sri Lanka. Further Eng. Srirajan clearly explain how the leadership plays major role on really bring the outcome of each and every activities with real example. It was excellent discussion on understanding the real operational and managerial terms.
Eng. Srirajan serves as the Chief of Transportation Planning Division for San Bernardino County, California. He has over 15 years of experience in both private and public sectors. Eng. Srirajan holds a Bachelor Degree from University of Peradeniya and Master Degree from Syracuse University, New York in civil engineering. He is a registered civil engineer as well as geotechnical engineer in California.