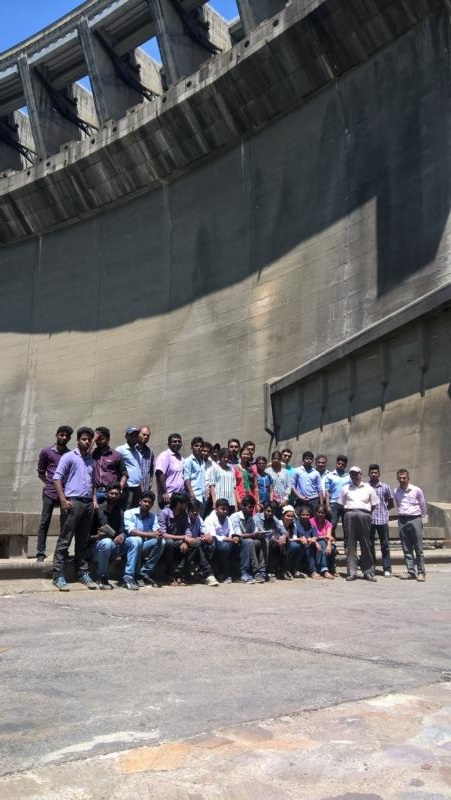 Third year civil engineering students of university of Jaffna visited Victoria, Randenigala, Rantambe and Minipe Scheme under "CE 5040 – Hydraulic Engineering and design" subject in April 2017.
They have visited Victoria dam and gallery of the dam early morning. They have learn technical details of the dam from dam engineers of Victoria. Then they have visited Randenigala and grouting gallery of Randenigala. Then they visited Rantambe, Minipe RB anicut, Minipe RB canal, aqueduct of RB canal, Loggal Oya Labyrinth spillway and balancing tank etc.
Dr. Daniel and Dr. Ketheesan organized the field visit. This is one event of 7 day civil and environmental field visits. Dr. Daniel, Dr. Ketheesan, Mr. Sampath and Miss Thakshajini guided them during filed visit. Students got a golden opportunity to visit most important dams and get information about structural and hydraulic behavior and operations of the dams from the dam engineers.
Students have studied about reservoirs and related structures, canal structures, cross drainage structures and irrigation structures during the field visit.