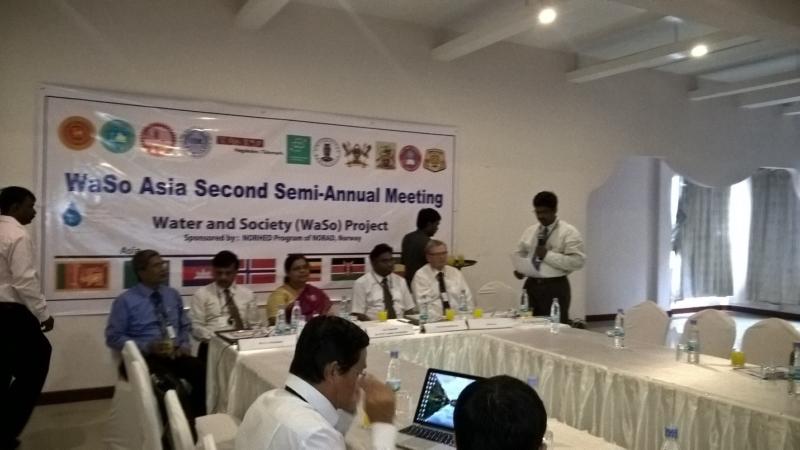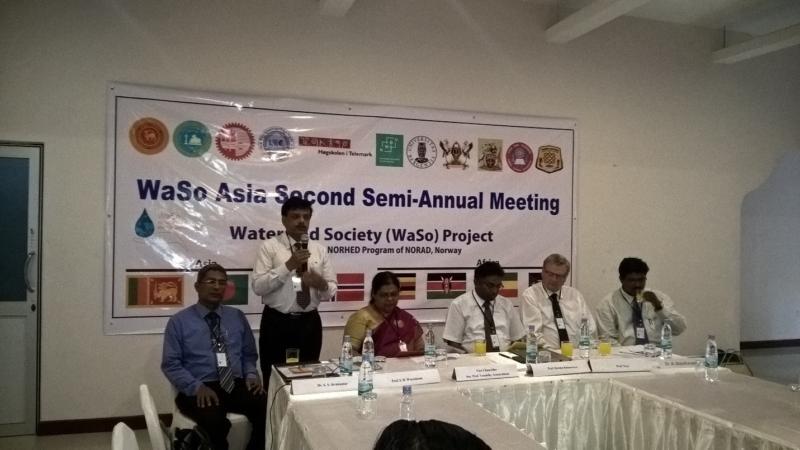 WaSo Semi-Annual Meeting was held from 19th to 20th September 2015 at Tilko City Hotel, Jaffna. Professor Vasanthy Arasaratnam, Vice Chancellor of the University of Jaffna participated as the chief guest. Prof. Harsha Ratnaweera, Prof. Tore Sætersdal and Miss. Anne Gry represented the Norwegian partners.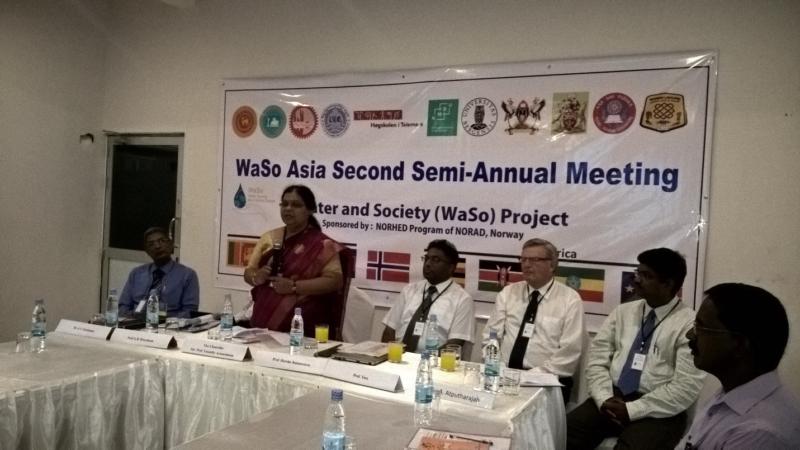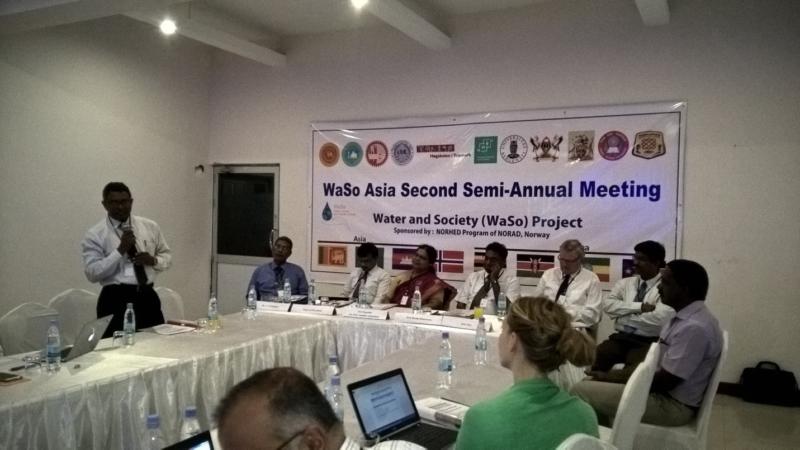 Two professors attended from Bangladesh and Cambodia. Prof. S.B. Weerakoon and five others attended from University of Peradeniya. Prof. G. Mikunthan, Dean/Graduate studies, Dr. A. Atputharajah, Dean/Engineering, Prof. Meena Senthilnanthanan, Professor from Department of Chemistry, Dr. (Ms) L. D. Rajasooriyar, Senior Lecturer Department of Geography, Eng. T. Thiruvarudchelvan attended the meeting. Dr. S.S. Sivakumar, Coordinator, WaSo Asia project of University of Jaffna, Eng. Saliya Sampath and Ms. J.C. Aravintharaj, project assistants, WaSo Asia project of the University of Jaffna organized the meeting. Eng. Saliya Sampath was the Coordinator / WaSo Asia Second Semi-annual Meeting.
It was one of the successful events organized by Department of Civil Engineering, Faculty of Engineering, University of Jaffna through WaSo project. The progress and way forward of this project was discussed at the meeting.