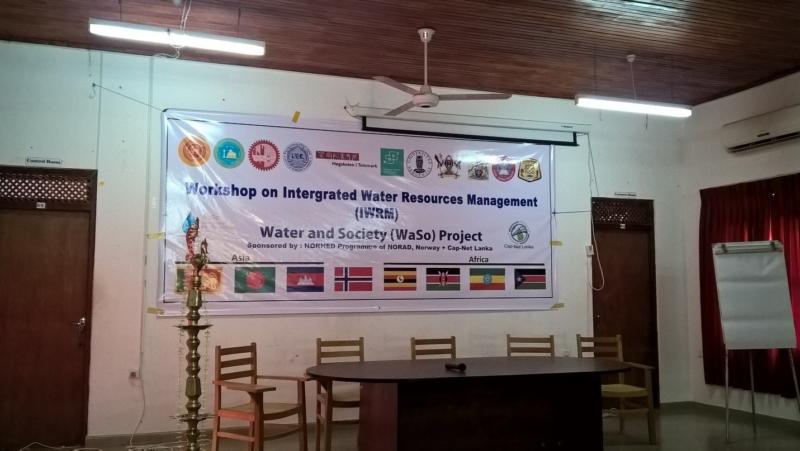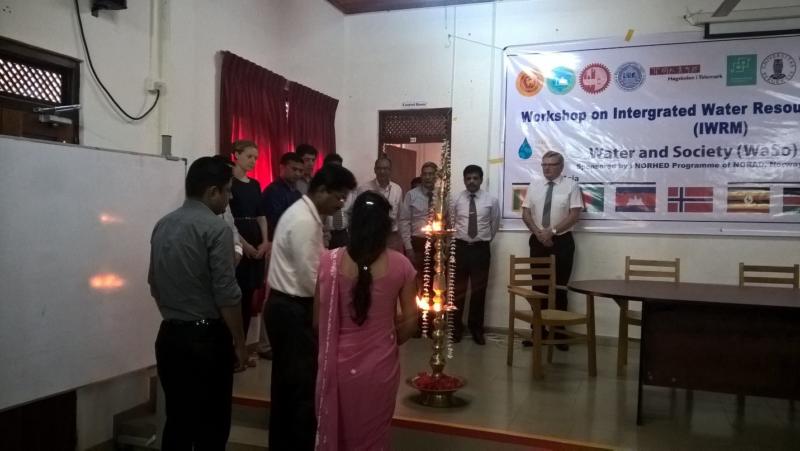 There are emerging problems associated with water resources planning, development and management in the Northern Province with the accelerated development work after the end of conflict. This program was conducted from 18th to 22nd September 2015, at the training center of the Faculty of Agriculture, University Jaffna located in Kanagarayankulam.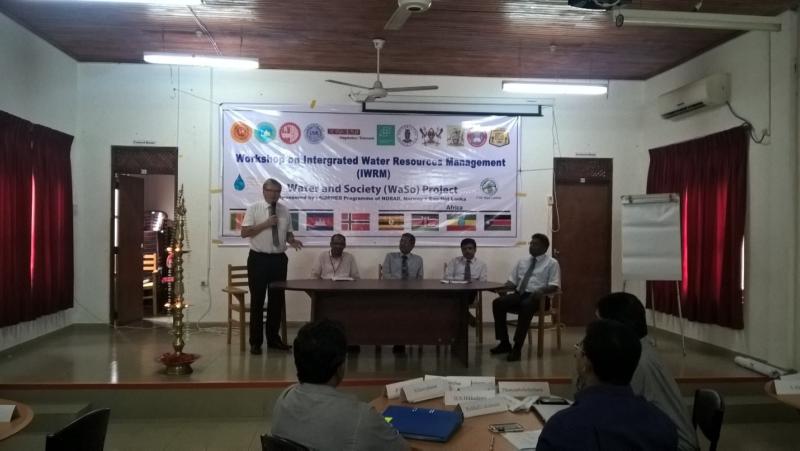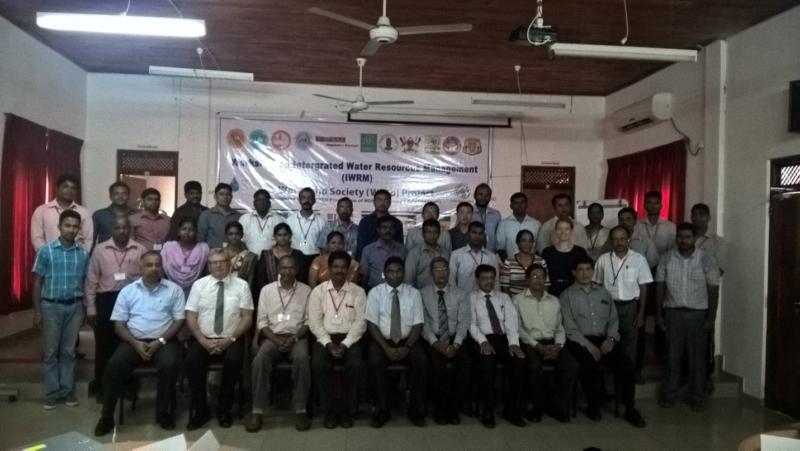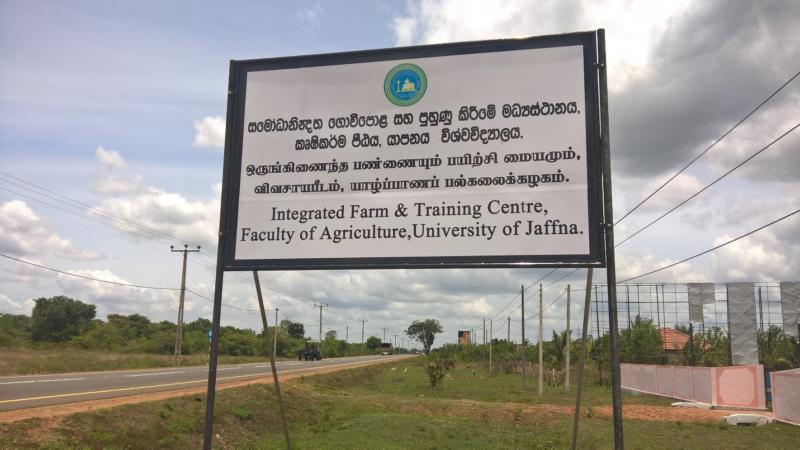 Integrated water resources management is one of the approaches in order to address these complex issues. In this context, it is vital to impart new knowledge to those who are working in the water and associated sectors in the Northern Province. With this objective, a five day residential training program was jointly organized by the Faculty of Engineering and Faculty of Agriculture of University of Jaffna and Postgraduate Institute of Agriculture, University of Peradeniya. The training program was fully sponsored by the CapNet-Lanka and WaSo Project.
Resource persons were from Sri Lanka and abroad. Prof. Harsha Rathnaweera, Prof. Tore, Prof. Mafizur Rahman, Dr. Sivakumar and Dr Thushyanthi Mikunthan, delivered lectures from WaSo project side. Prof. Nimal Gunawardena, Prof. M.I.M. Mowjood, Dr S. Pathmarajah, Dr. Punyawardena, Dr Weragoda, Dr A. Karunarathna and Mr R.S. Wijesekera delivered lectures from CapNet side. Altogether there were 35 participants attending from various universities and industries. They have visited Iranamdu water supply scheme and Iranamdu RARDC farm as field visit during the workshop. Dr Thushyanthi Mikunthan, Dr. S. S. Sivakumar and Prof. Nimal Gunawardena were coordinators of the workshop.