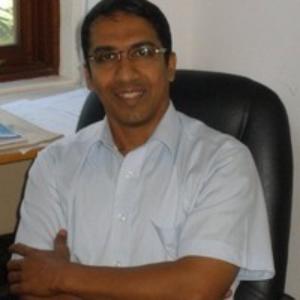 Eng. Eng. T.L.R. Thilak Silva deliver a talk on the Perspective of a Good Civil Engineer to the students in the Faculty of Engineering. This was organized by the Civil Engineering Society on 23rd June 2017. Eng. T.L.R. Thilak Silva is Deputy General Manager (Construction) Maga Engineering (Pvt.) Ltd. The talk was excellent and very well attended by the students and staff of the Faculty of Engineering.
Resource person's brief biography:
Entered University of Moratuwa from Royal College Colombo in 1982 and passed out in 1986 with BScEng(Hons) Civil Engineering. Obtained MEng in Construction Management from University of Moratuwa in 1992 and Charter in 1993. Became Member of the Institution of Civil Engineers UK in 2010 and obtained PMP from PMI, USA in 2010.
Started career as a Structural Engineer and became Chief Structural Engineer of Mihindu Keerthiratne Associates in year 2000. Worked for Holcim Lanka as Product and Market Development Manager for a period of three and half years and undergone advanced training in cement concrete in their cooperate training center in Holderbank, Switzerland. Participated in seminars, workshops and plant visits in South Africa, Philippines, Thailand and Germany.
Worked with the main contractors Maga Engineering (Pvt.) Ltd., China-Geo Engineering (Pvt.) Ltd. and Sierra Construction (Pvt.) Ltd. in the capacity of Chief Engineer and Deputy General Manager.
Worked overseas, 3 years in the Sultanate of Oman as a Structural Engineer and 4 years as a Project Manager and General Manager for a large steel fabrication company in East Africa (Kenya, Tanzania and Uganda).
Published several articles on Cement, Concrete and Project Management in Engineering Journals in Sri Lanka and in Uganda.