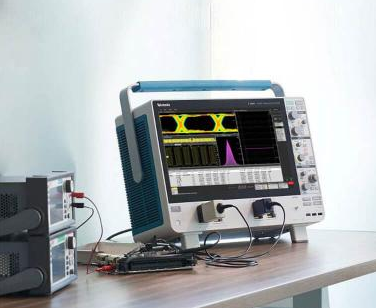 The Techno Solutions conducted a workshop on Test and Measuring Instruments from the Tektronix and Keithley brands. This included the knowledge and skill transfers on few instruments especially on how to effectively use with all available facilities for the capturing the best information through measurement. This technical educational session was held at the Faculty of Engineering in Ariviyal Nagar, Killinochchi on 22nd August 2017.
Here the technical officers, Laboratory attendants, lecturers, Senior lecturers and researchers were participated in different sessions. The participants were from Faculty of Engineering, Faculty of Technology, Faculty of Agriculture and Faculty of Applied Science. The instruments used for Demonstrations are: (i) Keithley 2450 Source Meter, (ii) Keithley 4200 Parameter Analyzer, (iii) Tektronix TTR506A USB Network Analyzer, (iv) Tektronix RSA507 USB Spectrum Analyzer and (iv) Tektronix MDO4104C Mixed Domain Oscilloscope.
The team headed by Mr. Roshan Rupashinghe from the Techno Solutions Pvt. Ltd. conducted the training workshop. Finally a written exam was conducted to check the status of the participants and a certificate was awarded based on their performance on participation / successful completion.