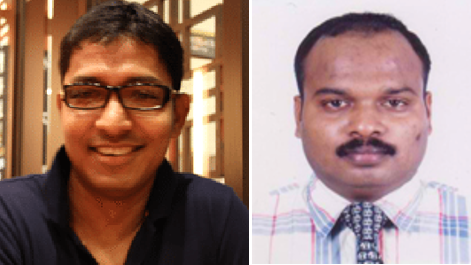 The Faculty of Engineering is extending its services to prepare the Integrated Multi-Model Transport Study to the Jaffna City Development plan. This project is healed by Dr. Anburuvel, Department of Civil Engineering of the Faculty of Engineering and collaboration with MR. Raveenthiran from Planning Department of the Faculty of Arts. This study was carried out from 22nd August 2017 and will be continuing for couple of months.
Brief about the Project:
Jaffna Integrated Multi-Modal Transportation Study (JIMMTS) is to evaluate the implications of increased development in Jaffna on the transportation system and to provide recommendations on (i) the passenger and freight transportation network and operational improvement to respond growth and (ii) how to expand, connect and integrate active transportation and transit in the study area.
The primary objective of this study is to develop a comprehensive strategic implementation plan specific to the study area including four sub components of (i) public transport and operations management plan (ii) strategic traffic demand management plan together with necessary detailed designs (iii) sustainable non-motorized transport system for the central area, and (iv) the strategic plan to improve the logistics operations of the Jaffna region.
As an integral part of aforementioned study, Project Management Unit of Strategic City Development Project under Ministry of Megapolis and Western Development (PMU) incorporated Dr. A. Anburuvel, Senior Lecturer, Department of Civil Engineering, Faculty of Engineering, University of Jaffna as a specialist consultant to undertake transport and traffic surveys planned under this study. Further, he will be accompanied by Planner S. Raveendran, Senior Lecturer, Department of Geography, Faculty of Arts, University of Jaffna. The other personnel involved in the survey are field supervisor, enumerator/ interviewer, data entry supervisor and data entry operator. All of them are undergraduates/ graduates from University of Jaffna.
The project consists of four phases, namely Phase I, Phase II, Phase III and Phase IV.
Phase I – Secondary Data for Transport & Logistics Study Study (Vehicle Revenue License Data by Type, Operational Data for Public Transport Operations, Operational Data for Rail Transport, Details of Agricultural and Fishery Production, Details of Tourism Industry, Statistics of Schools and Educational Institutions, Identification of Trip Generators and Attractors, Accident Data)

Phase II – Transport & Traffic Counts and Interviews(Road-side Manual Classified Vehicle Count, Road-Side Manual Classified Vehicle Count on an Annual Festival Day of Nallur Kandaswamy Temple, Origin Destination Interview (Private & Freight Vehicles), Origin Destination Interview (Cycles), Classified Junction Movement Counts, On-Street Parking Dwell Time Survey, Off-Street Parking Dwell Time Survey, Bus Volume Counts, Bus Passenger Interviews & Counts at Terminals, On-Board Boarding & Alighting Survey for Selected Routes, Rail Passenger Interviews & Counts at Jaffna Station, Sample Survey on Para-Transit Use, Ferry Service User Interviews & Counts, Trip Generator & Attractor Survey, Travel Time Survey, Inventory Survey for Roads & Parking)

Phase III – Traffic Management Related Surveys and Interviews

Phase IV– Freight Transport Related Surveys and Interviews
Phase I and Phase II were carried out from 22nd August 2017 till end of May 2018.