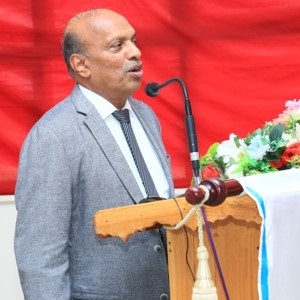 Problem Brief:This program was organized by the National Construction Association of Sri Lanka (NCASL) North Chapter with collaboration of Faculty of Engineering, University of Jaffna together with the World University Services Canada Sri Lanka regional office. The Special guest lecture session was conducted on "Project Governance and Management in construction industry. This was conducted at the Auditorium of the Faculty of Engineering on 22nd September 2017. Around 60 participants attended this event from the Private and government sectors.
The session cover wider spectrum of participants from all 5 districts from Vavuniya, Mannar, Kilinochchi, Mullaitivu and Jaffna. The same day a book was published on the same subject and handed over to the NCAL/N and IESL Northern Province Chapter.
Outcome of the event:
Improved key stakeholder's knowledge on the subject of project governance and management in construction industry.

Improved network with the academic institutions and private sector to sort-out construction related key issues and challenges experienced in the region.

Improved their recognitions among stakeholder as regional Apex in the construction industry.

Developed network with Engineering Faculty, University of Jaffna, and NCASL/N and WUSC SL.