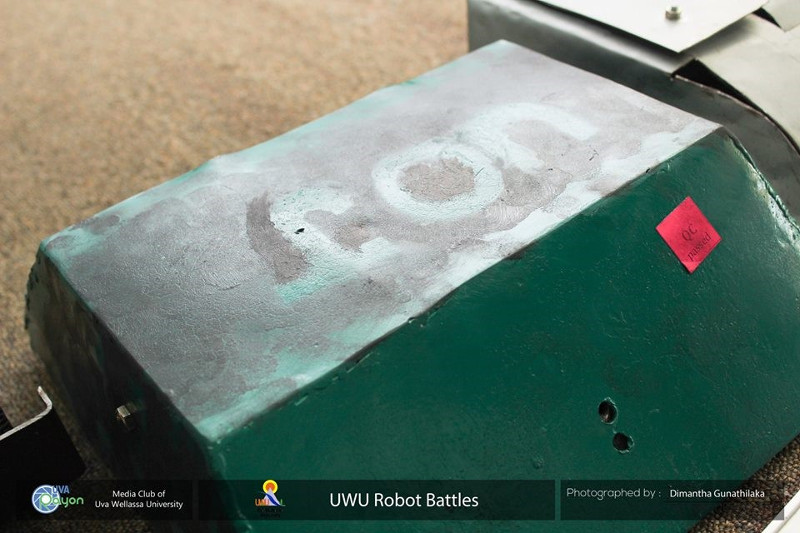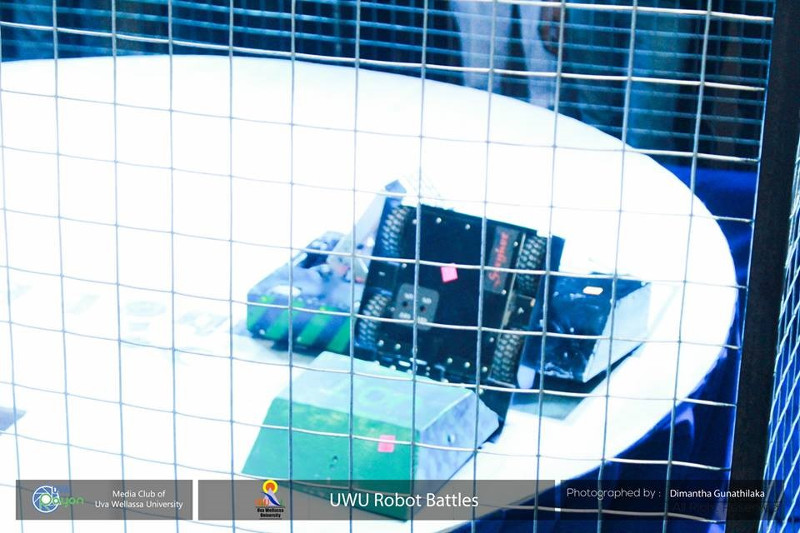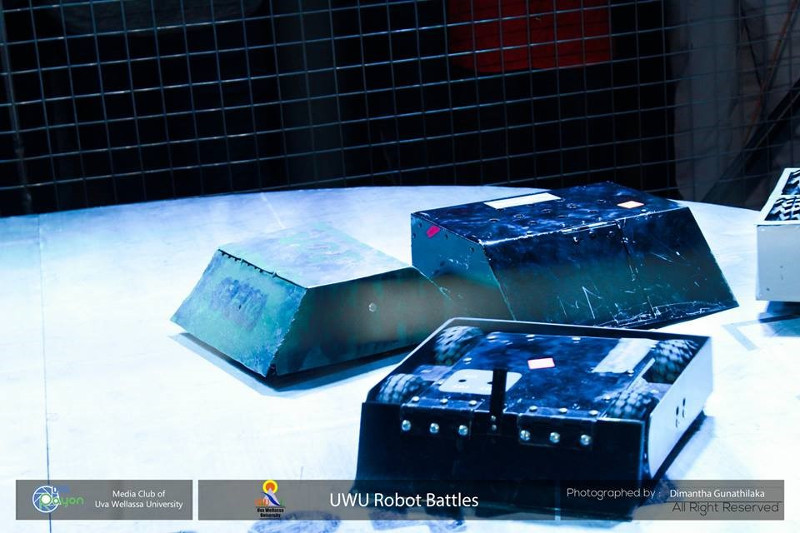 Uva Wellassa University of Sri Lanka conducted its first robotic competition with the name of UWU ROBOT BATTLES 2016. The Robotic competition was conducted in two categories as SCHOOL CHALLENGE and OPEN CHALLENGE under two different tasks in robotics and it was island wide. Undergraduate students' teams and any other institutions or school or industries' teams were able to participate in the open challenge. It was to test the advanced skills of participants that were required to complete a higher task, in a challenging environment, in different ways.
The challenge was to develop a manually controlled Battle Robot that could fight with the opponent in a specific arena. The challenge emulated a floor and challenged the robot to fight with the opponent robot. If the robot could attack and defeat the opponent robot or make it unfit to battle, it wins the challenge. This robot battle organized in Sri Lanka was held on 1st October at Uva Wellassa University premises under Open and School categories with participation of over 100 competitors. There were 36 teams for the open competition from major universities and institutes of the island including University of Moratuwa, University of Peradeniya, University of Ruhuna, University of Kalaniya, Rajarata University, SLIIT, University of Vocational Technology, Kothalawala Defense University, Ceylon German Technical Training Institute, HNDE, University College of Anuradhapura, ICBT college and industries like Paraqum Technologies pvt ltd and Catalyst Technologies. The competition was conducted on knockout basis.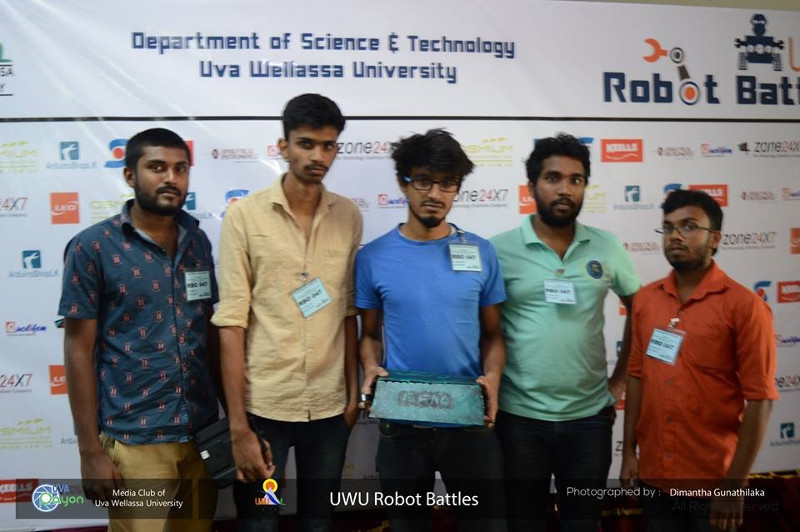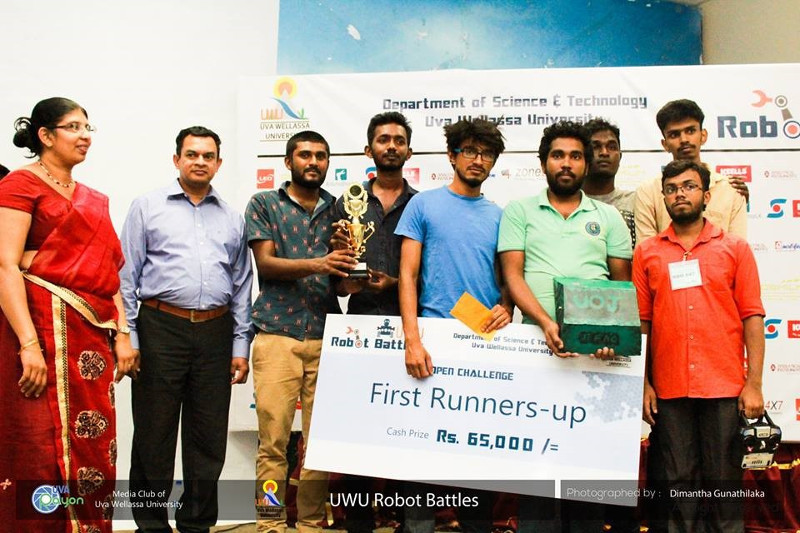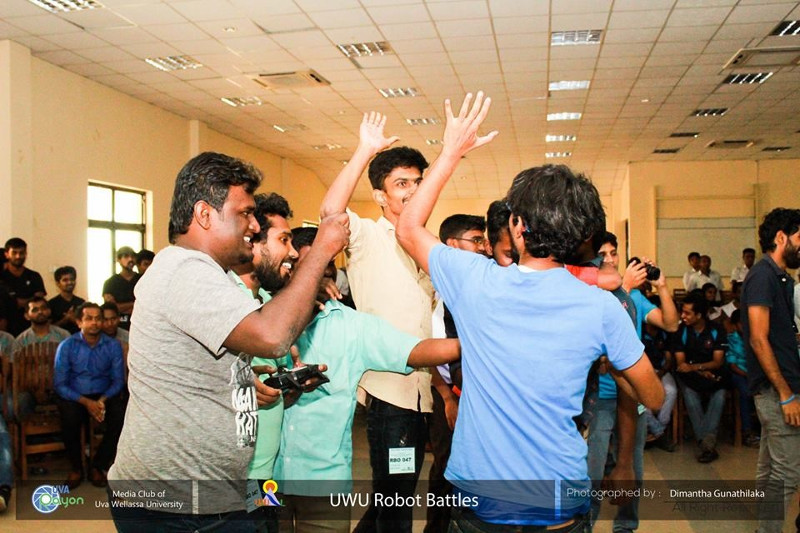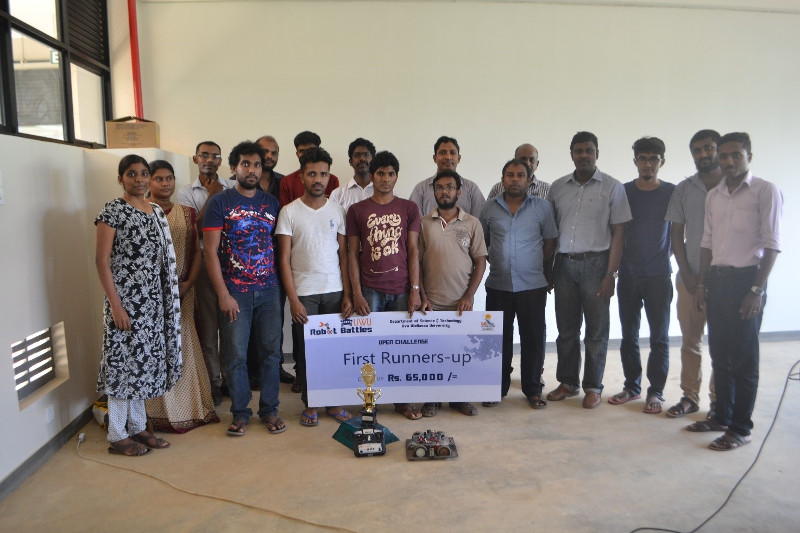 A team consisting of 5 members, from the Faculty of Engineering University of Jaffna, participated in the event with a robot named "EliteBot". The team members were Muditha Kumarasiri, Nidershan Sugneshwaran, Dimuth Bopitiya, Nuwan Wijenayake and Ravindu Lankapriya. The robot was developed by the group of students from Engineering Faculty including team members Akila Jayasinghe, Neethan Ratnakumar, Sajith Dushmantha and Prasad Kumara with the guidance and support from all the Faculty staff.
EliteBot robot was able to get the first runners up prize in the competition defeating opponent robots in 4 consecutive rounds and was selected to the final, where it was defeated by a hair's breadth after a fierce fight with the University of Vocational Technology robot. The faculty congratulate the team, who won the first runner up in this competition.