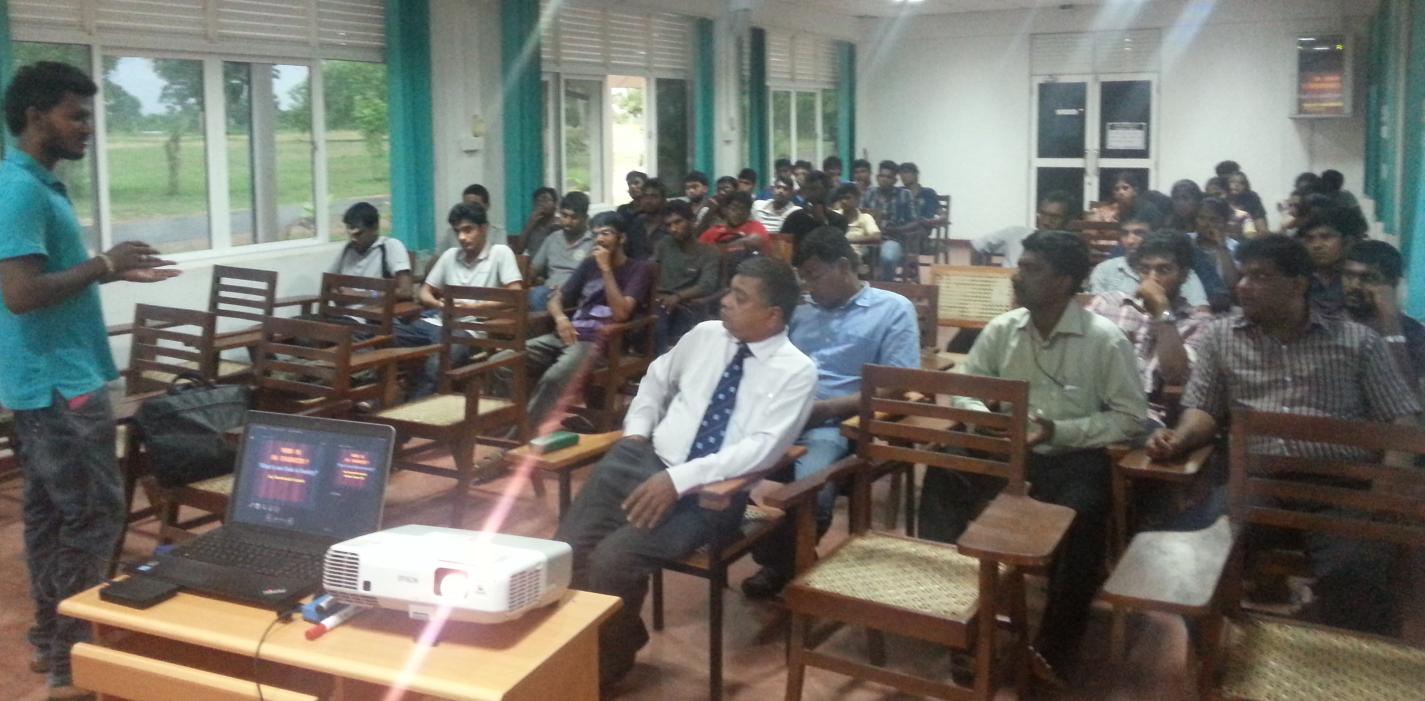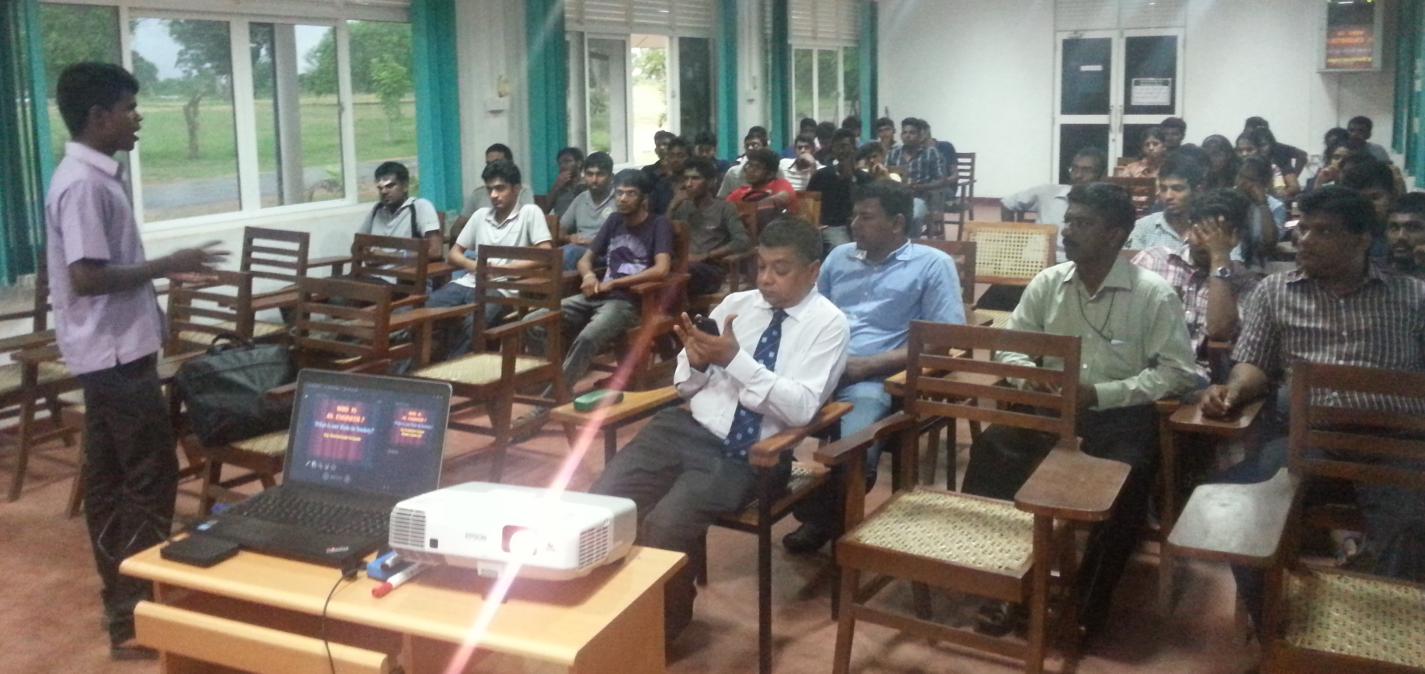 Eng Shavindranath Fernando, Former President IESL delivered a popular talk on "Role of Engineers in Society" at the Faculty of Engineering. It was organized by IESL University of Jaffna (IESL-UOJ) Student Chapter in collaboration with the IESL Northern Provincial Chapter (IESL-NPC). The talk was delivered on 5th September 2015 at 4.15pm in a lecture hall. All the students of the Faculty of Engineering, staff and few engineers around Kilinochchi area attended the talk. It was an excellent talk delivered by the excellent resource person Eng Shavindranath Fernando. The IESL-UOJ student chapter and the Staff of the Faculty of Engineering are sincerely thanking the resource person for his excellent talk, which gave an insight into Engineering and its services to the country.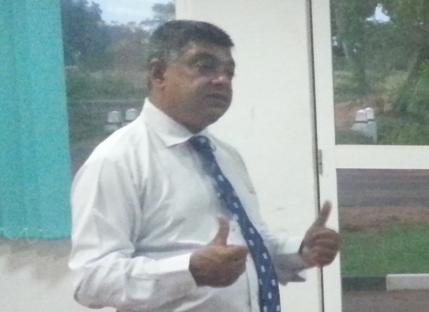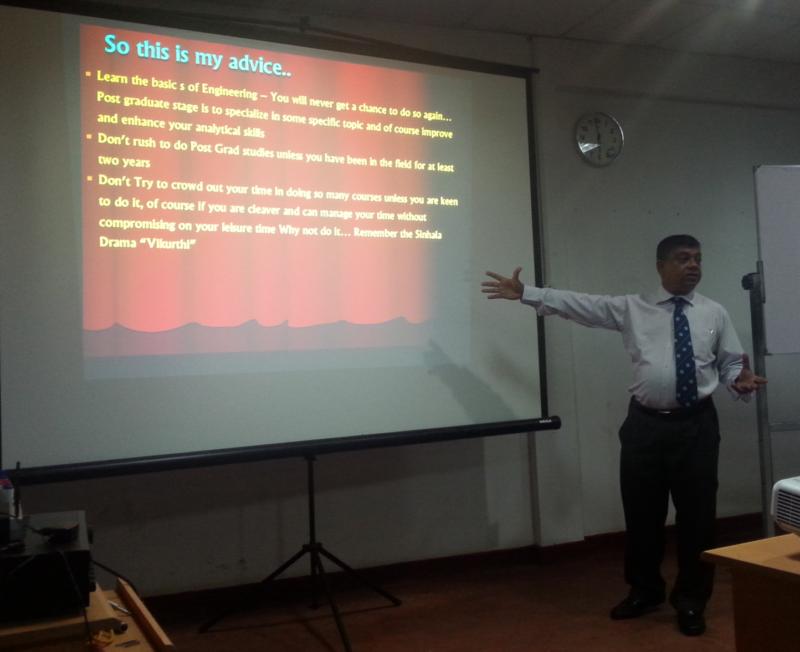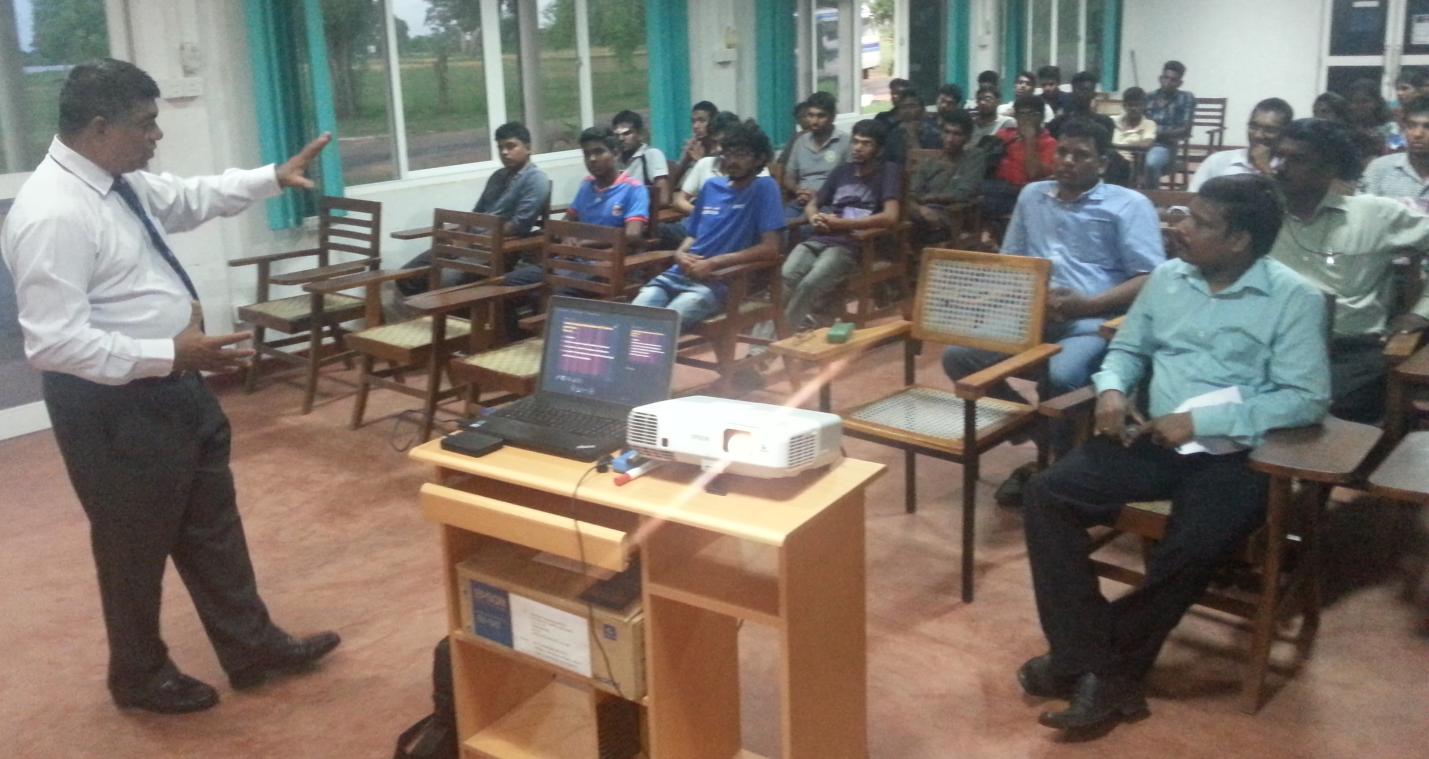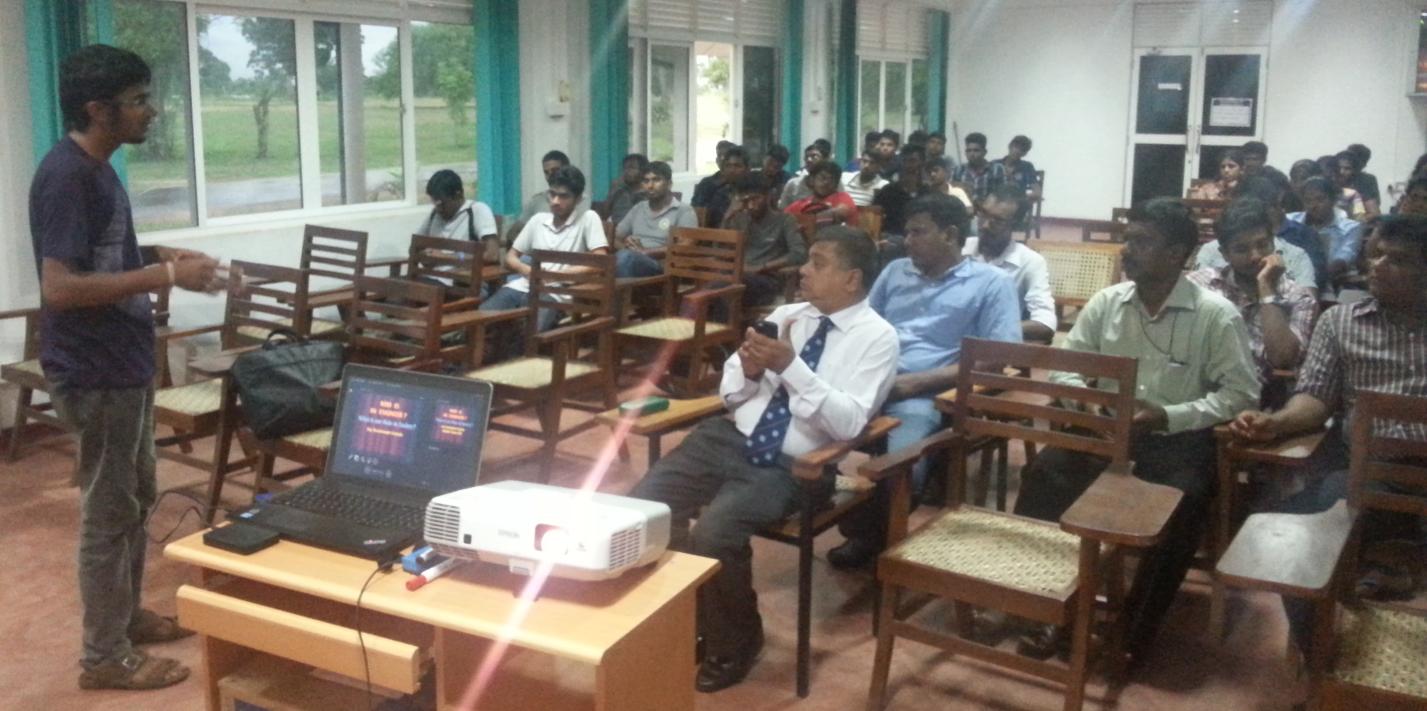 During this event, four student projects directly related to the industry were presented by the students; Mr Ratnakumar Neethan, Mr. A.P. Yasindhu Sandaruwan, Mr. Santhanam Sangar and Mr. N.G.W.M. Asiri Roshan Bandara Wijethilaka. These projects were very interesting and showed the capability of solving small problems in Industries through Engineering Knowledge. Some of the projects were targeted to reduce the operational time of specific job while others were to improve the safety of the specific operation.
Biography of the Resource person:
Eng. Shavindranath Fernando obtained his B Sc. Hon. (Eng.) from the University of Moratuwa in 1978 and his M. Eng. (Energy Technology) from the Asian Institute of Technology, Bangkok in 1982. He joined IESL in May 1998 and became a Fellow of the IESL in November 1999 and have served in the IESL Council ever since becoming Vice President in the 2010/ 2011 Session, President-Elect in the 2012/2013 Sessions and finally becoming the president in the 2013 / 2014 Sessions.
He has served as General Manager of the Ceylon Electricity Board and has previously held the positions of Additional General Manager – Projects, Project Director – Upper Kotmale Hydro Power Project, Deputy General Manager – Generation Planning and Deputy General Manager – Thermal Complex at the CEB.
The theme of his presidency of the IESL was 'Year of Professional Excellence' and he used it as the platform in the pursuit of the goals and objectives of the activities he undertook in taking the institution towards its vision. It was during his presidency that the IESL finally attained the signatory status of the Washington Accord, a journey that was begun in the year 2003. Other highlights of his and former presidency includes the establishment of overseas chapters in Western Australia, New Zealand and Qatar, the establishment of additional District Centers in Nuwara Eliya and Puttalam districts, etc. He also mooted the concept of Planning Circles, especially for our engineers in the provinces, as a forum to discuss issues related to their profession in informal gathering to find solutions among themselves. IESL's advice was also sought during that session by state institutions such as the University Grants Commission, Public Utilities Commission, etc. in the formulation of policies to face new challenges.