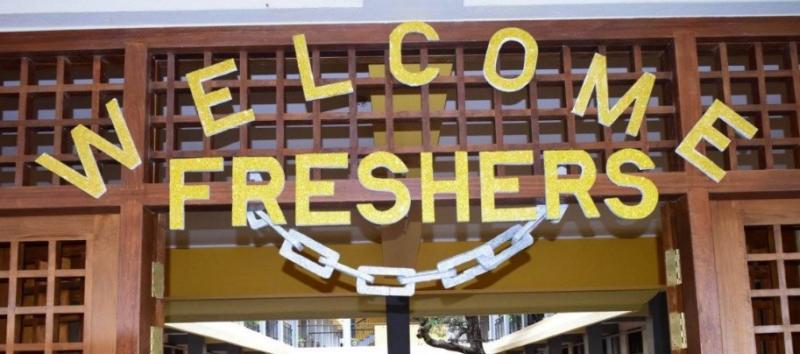 The fourth batch with 75 students was inaugurated on 21st November 2016. The Faculty took first batch with 39 students on 21st February 2014 in small buildings. Orientation program for the first batch was held for 6 weeks to allow the students smoothly settled in the new environment with poor facility in 2014.However, students learnt a lot by visiting to over 20 industrial visits. The second batch was taken with 54 students on 1st December 2014 and again in small buildings with reasonable facilities. For them also the orientation program was held for 5 weeks as to allow them to settled properly while get to use to the environment. The students were also taken for over 15 industries for orient them towards Engineering Education. The third batch of students were taken with 48 students on 9th November 2015.
The orientation program for this batch was made faster with 4 weeks of comprehensive program. At this time all the students got reasonable facilities including hostels within the University premises and first building (Department of Civil Engineering) of the Faculty. Finally the fourth batch of students taken on 21st November 2016 with 75 students and second building (Administration building) was also completed with their intake. Here after the orientation program is settled with the three weeks of comprehensive schedule. The faculty human resource is also grown up with over 20 permanent academic staff with half of them with the PhD.
The inauguration program was graced with Prof Vasanthy Arasaratnam, the Vice Chancellor of the University of Jaffna. Students and all the parents were participated in this special event and senior students and staff were very happily welcomed the students. Now the faculty is having the students from all over the country (covering over 20 Districts) and also it fully utilized its targeted number of students' intake.