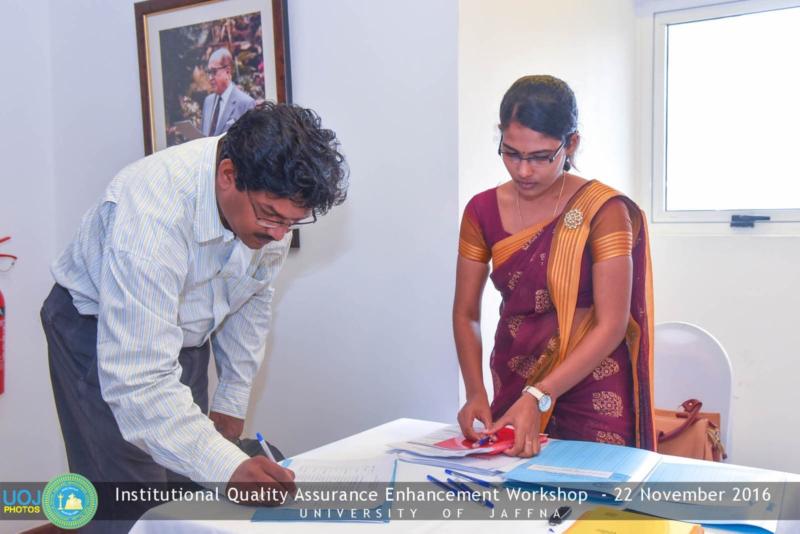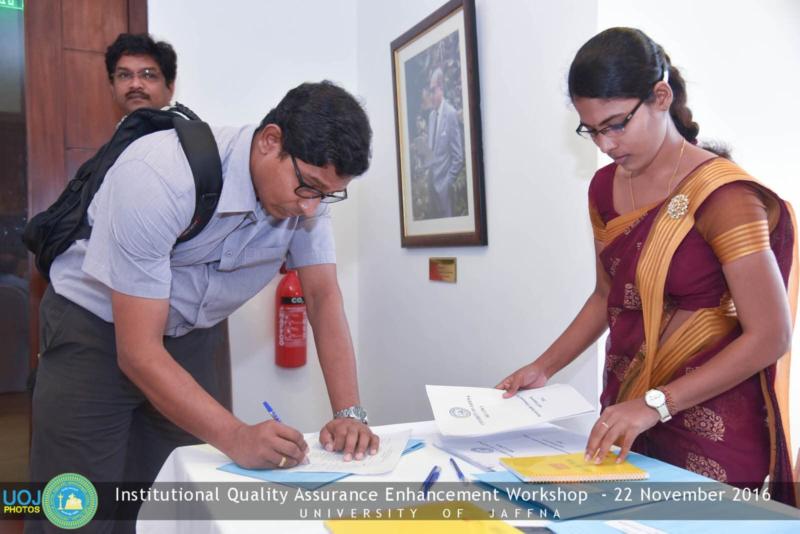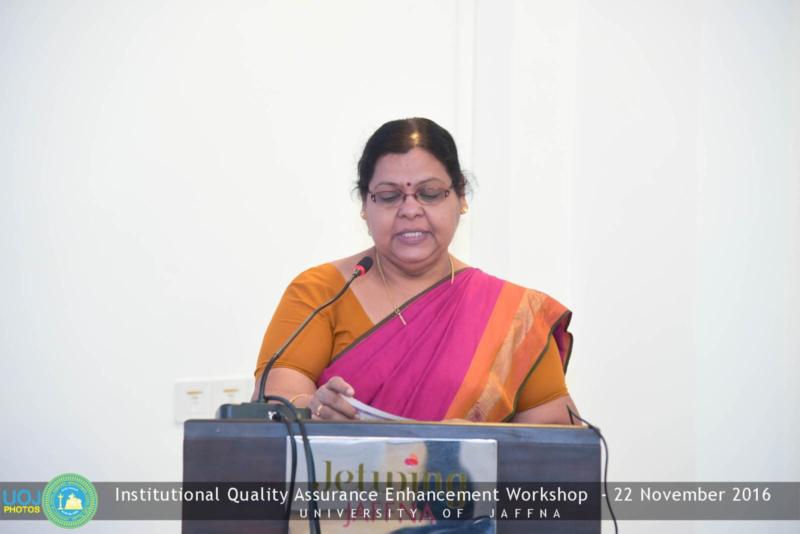 A workshop on Institutional Quality Assurance Enhancement workshop was held 22nd to 24th November 2016. This was organized specially for the staff members, who were the members of the Internal Quality Assurance Unit (IQAU) of the University of Jaffna (UOJ).
This was held at Jet Wing Hotel in Jaffna. Main resource person of this workshop was Professor Gdson Gastsha, who was COL Education Specialist in Higher Education. The Dean, Dr. P. Kathirgamanathan (Convener, of the Internal Quality Assurance Cell of the Faculty of Engineering), Dr. Anburuvel (Chairman of the Academic and Development Program Committee of the Faculty of Engineering) were participated from the Faculty to this workshop.
The workshop was inaugurated with the leadership of Professor Vasanthy Arasaratnam as Vice Chancellor and Professor S. Srisatkunarajah as the chairman of the IQAU of the UOJ. The workshop covered: (i) Quality enhancement System of UoJ, (ii) QA enhancement tools completed by students, graduates/Alumni, lecturers, (iii) QA enhancement tools for distance education delivery and (iv) inter-institutional peer review framework. Number of interactive sessions, which helps to share every participant's thoughts, on developing tools. It was an excellent workshop to strengthening the Quality Assurance Unit at the University level and Cells at the Faculty level.