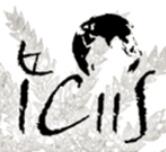 The International Conference on Industrial and Information Systems special session on SMART GRIDS was organized by the Lanka Electric Company (Pvt) Ltd (LECO) in collaborations with University of Peradeniya. This was held in OZO Colombo on 14th December 2017. Dr. T. Thiruvaran, Miss. S. Vinothine, Miss. S. Selvologini and Mr. S. Sathees from the Department of Electrical and Electronics Engineering, University of Jaffna, attended a special session of ICIIS, international conference on industrial and information systems on Smart Grid Technology. The session mainly focused on the following areas.
Flexibility in the future smart grid.
Power electronics revolution in the electric supply industry.
The role of micro grid for system operation support.
Micro-grid stochastic optimal control.
Bad data detection using nonlinear measurement residual.
The session included several key note address from prominent academics from various parts of the world. This includes the talks by Prof Janaka Ekanayake, Prof Sarath Tennakoon, Prof Kin Cheong Sou, Prof Chan Nan Lu and many other professionals. There were two special talks delivered on the topics entitles "Smart Grid Initiative in Taiwan and Distributed Control Scheme for Enhancing Distribution Network Self-healing Capacity" and "Japanese Future Grid and the Role of Renewable Forecasting on its Planning and Operation". Secretary to the Minister of Power and Renewable Energy addressed the gathering about the smart grid application in Sri Lanka and stressed on the point that special focus must be given to implement smart grid system in Sri Lanka before the other countries achieve this milestone. Academics from other universities, engineers from LECO and CEB were also present during the session.