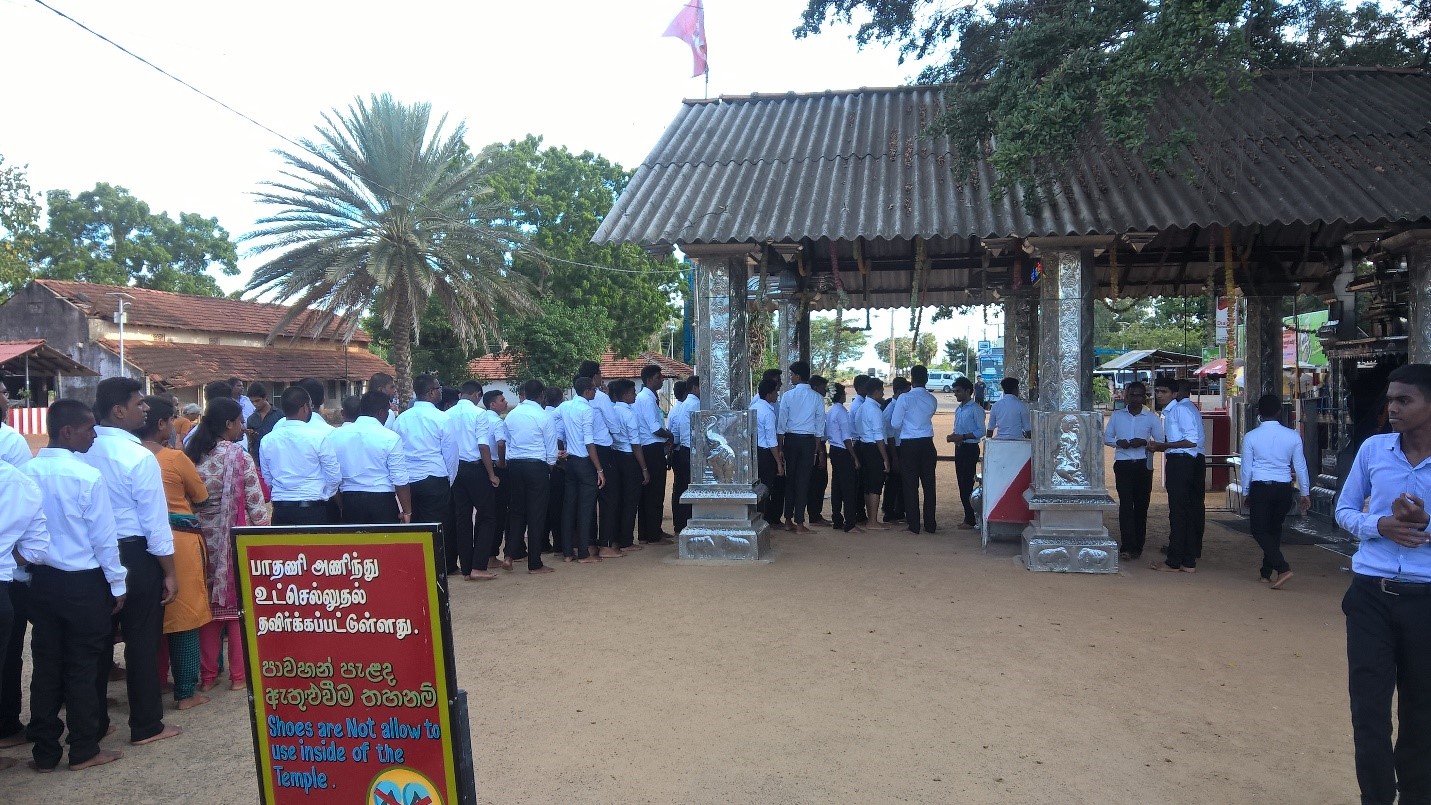 125 students entered to the E17 batch of Faculty of Engineering, University of Jaffna on 2nd October 2017. As a first event of their orientation program, they have visited religious places around Kilinochchi.
They visited Murukandy Hindu Temple, Kilinochchi Buddhist Temple, Kilinochchi Catholic Church and Kilinochchi Mosque and got the blessings from all religious for their future 4-year life of Kilinochchi.
Mr. Sampath coordinated event with the help of Mr. Viganarajah and Dr. Ravindra.