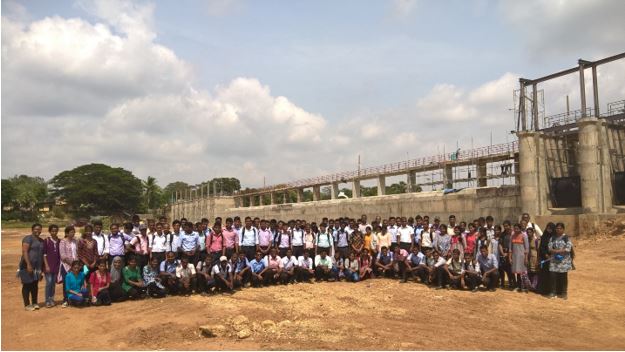 125 students of E17 batch of University of Jaffna visited Iranamadu reservoir and irrigation systems in Northern Province on 6th October 2017. They have visited Iranamadu reservoir, LB and RB canals, irrigation structures and their canal network. Students got golden opportunity to visit ongoing constructions of Iranamadu spillway, dam and bridge. they went to reservoir bed as well.
Eng. N. Suthakaran, Deputy Director of Irrigation – Kilinochchi Range and Project Director – Iranamadu Irrigation Development Project (IIDP) delivered a presentation to fresh students. He guided students throughout the field visit same as last four times. Every batch is visiting Iranamadu during their orientation program and N. Suthakaran is always helping us lot to conduct the field visits.
Mr. Vignarajah coordinated the field visit and Mr. Vignarajah and Mr. Sampath guided them during field visit.