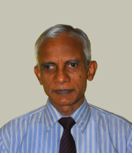 Professor C. Sivayogananthan delivered a guest lecture to the staff of the Faculties of Engineering, Technology and Agriculture at Kilinochchi Premises. This was held on 13th October 2017 from 11:00 am till 12:30 pm at the Seminar room, Administration building of the Faculty of Engineering. This was organized by the Faculty Building. It was an excellent talk on delivering the ethics, effective and efficient way of achieving the academic excellence. It was an excellent talk empowered the staff of the Faculties at the Kilinochchi premises. All the faculty staff thank Professor C. Sivayogananthan for delivering the guest lecture.
Professor C. Sivayogananthan entered to the University of Peradeniya in 1967 and obtained B.Sc.Agriculture (Ceylon) in 1971. then he got M.Agr.St. from University of Queensland in Australia in 1979 and PhD in Texas from USA in 1982. he was serving in many aspects such as :
Head, Dept. of Agricultural Extension, University of Peradeniya.
Chairman, Board of Study in Agricultural Extension, Postgraduate Institute of Agriculture, University of Peradeniya.
Chairman, Board of Trustees, Hindu Temple, University of Peradeniya.
Research Officer, Dept. of Agriculture, 1971-72.
Extension Officer, Mahaweli Development Board, 1973-75.
Visiting Fulbright Fellow, University of Connecticut, USA, 1994-95.
Institutional Advisor, GTZ, Integrated Food Security Program, Trincomalee, 2000-01
National Agric. Extension Specialist, FAO, Livelihood Development Project, Kilinochchi, 2014.
Visiting Lecturer, PGIA, University of Peradeniya, 1983.
Starting from Lecturer and ending with Senior Professor at the University of Peradeniya from May 1975 – till Jan 2014.
He is currently Emeritus Professor from the University of Peradeniya.