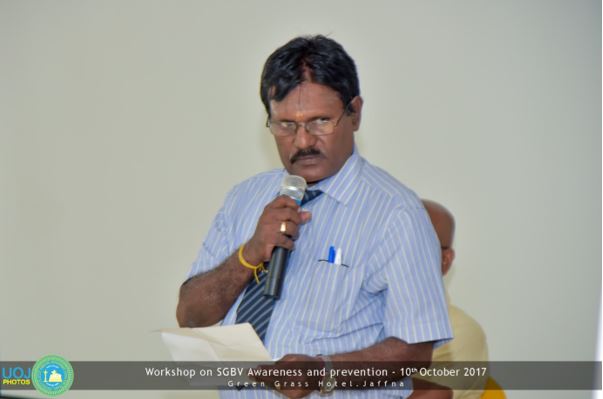 Dr. M. Siyamalan and Ms. R. Rohini were attended a workshop on Gender Based Violence (GBV) Awareness and Prevention, which was conducted at the Green Grass Hotel, Jaffna on 10th and 11th of October 2017 and organized by the University of Jaffna. The resource persons of this workshop were:
Professor Elisobeth Dari (MD. PhD), Obstetrician and Gynecologist, Head, Dept. of Obstetrics and Gynecology, Uppsala University Hospital, Sweden.
Dr. Pia Axemo, Department of Women's and Children's Health, International Maternal and Child Health, Uppasala University, Sweden.
Professor K. A. K. K. Wijewardena, Senior Professor, Department of Community Medicine, University of Sri Jayewardenepura
Dr. K. Guruparan, Faculty of Medicine, University of Jaffna
In this workshop, the University of Jaffna's GBV policy and bylaws, awareness of GBV and GBV preventive mechanisms were discussed. There were around 30 participants, from the University of Jaffna, attended this workshop.